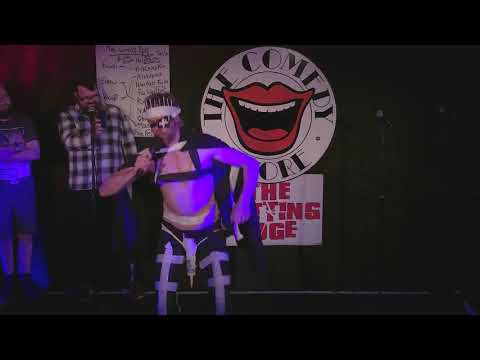 Rob Rouse does Madonna's Like A Prayer
You might not feel it's a performance you need to witness again. But then Rob Rouse's take on Madonna's Eurovision rendition of Like A Prayer is something else entirely...
The comic was given the pop queen as his subject in the Cutting Edge topical comedy night at the Comedy Store on Tuesday.
So he hastily fashioned a version of John Paul  Gaultier's stage outfit from what he found backstage, then threw himself into the performance ... delivered entirely without Autotune.
Published: 23 May 2019
Recent Videos
What do you think?