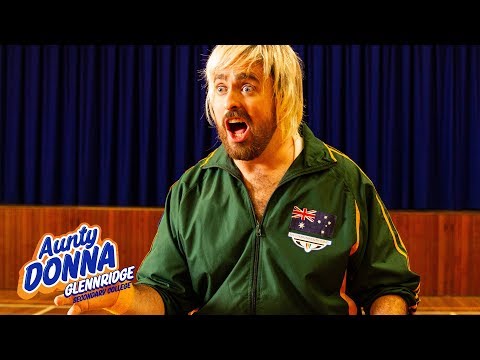 Stephen Murphett, motivational speaker
Stephen Murphett, professional trampolinist and fourth placed competitor in the 2006 Commonwealth gives school pupils the benefit of his motivational speaking skills in this new sketch.
But he gets slightly off-topic as he desperately tries to engage the bored class.
He's played by Aunty Donna's Zach Ruane, and the clip is the latest in the Australian sketch team's online series set in Glennridge Secondary College.
Published: 22 May 2019
Recent Videos
What do you think?