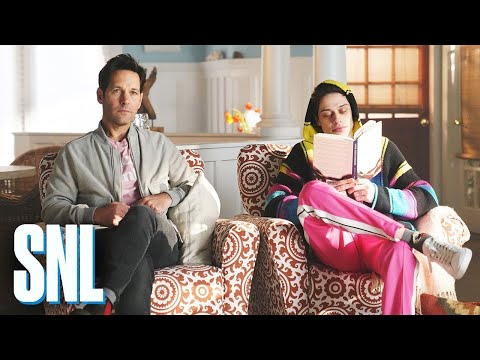 Pete Davidson's Game Of Thrones rap
But it soon turned out he didn't know much about the fantasy epic, so chose a different – if less zeitgeisty – show to sing about instead.
And he was joined by DJ Khaled, and Paul Rudd, who turned out to be fans too:
Published: 19 May 2019
Pete Davidson rapped about Game Of Thrones on Saturday Night Live season finale last night.
Recent Videos
What do you think?