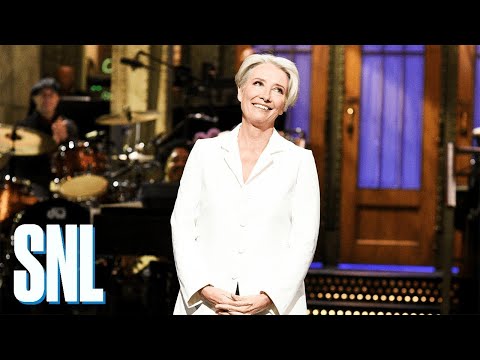 Emma Thompson on Saturday Night Live
Emma Thompson helped decipher what your mother is really saying in her Saturday Night Live monologue last night.
The Brit hosted the show to coincide the release of her new film Late Night with Mindy Kaling.
But it is also Mother's Day in the States today, which explains the theme of the introduction.
For her routine, Thompson was joined by SNL alumni Tina Fey and Amy Poehler, who have their own movie to plug, Netflix's Wine Country.
Here it is:
Published: 12 May 2019
Recent Videos
What do you think?