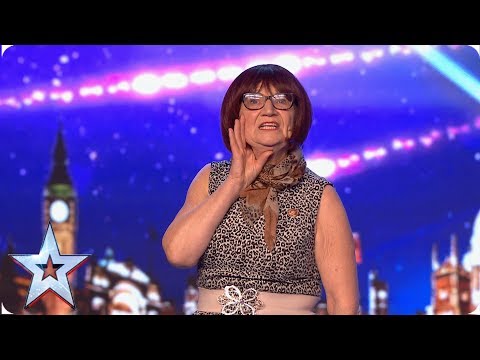 Barbara Nice on tonight's Britain's Got Talent
Comedy circuit favourite Barbara Nice makes an appearance on Britain's Got Talent tonight.
The alter-ego of Janice Connolly talks the audience, and judges, through her wardrobe, while blasting out snippets of songs.
She is especially proud of her £4.99 dress, saying: 'Forget DKNY, this frock was CPL – Cats' Protection League'.
As an actress, Birmingham-based Connolly has appeared in Phoenix Nights – and in 2017 was awarded a British Empire Medal for running the group. Women And Theatre.
Her character is described as an 'ordinary housewife, mother of five, keen Take A Break reader and occasional stage-diver'
Britain's Got Talent airs at 8pm tonight on ITV and STV.
Published: 20 Apr 2019
What do you think?