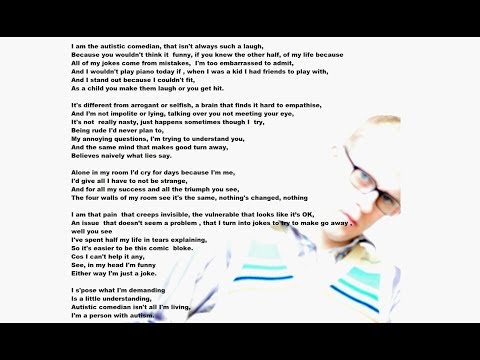 Robert White's song about living with Aspergers
Britain's Got Talent runner-up Robert White has written a personal song about his Asperger syndrome.
The sincere tune is about what it's like to live with the condition, and how comedy has given him a way to channel his social anxieties, even though they will never go away.
It starts 'I'm the autistic comedian, that isn't such a laugh but you wouldn't think it funny if you knew the other half of my life' and goes on to explain: 'I've spent half my life in tears explaining, so it's easier to be this comic bloke.'
The track has been released to coincide with Autism Awareness Week, which began yesterday.
Published: 2 Apr 2019