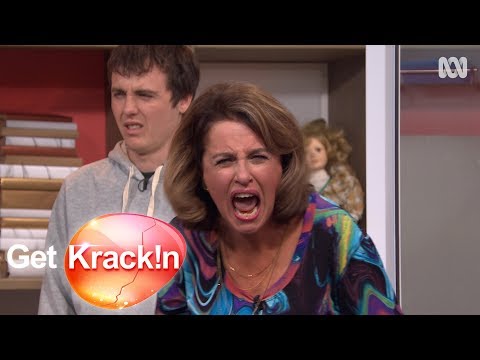 Helen Bidou's cleaning tips
Helen Bidou has the solution for cleaning up after the boys in her life in the latest episode of Australian daytime show Get Krack!n.
The presenter uses a product called Atomic Fresh to tackle the mess created by her son Connor.
Helen is the alter-ego of comedian Anne Edmonds, with her son played by Sam Campbell.
Published: 21 Mar 2019
Recent Videos
What do you think?