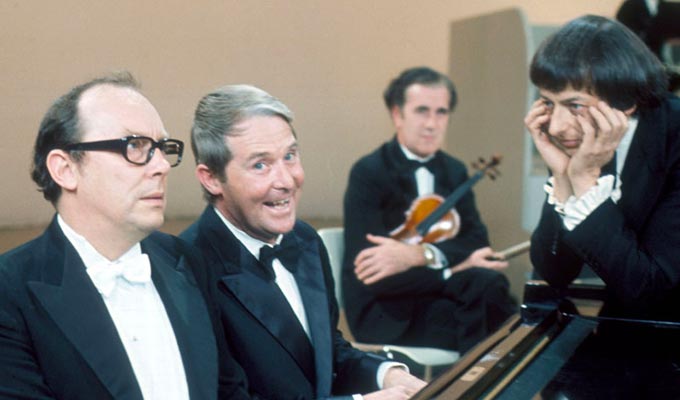 Morecambe & Wise & Andre Previn
Following the news that André Previn has died at the age of 89, we post the moment comedy fans will always remember him for – from the 1971 Morecambe and Wise Christmas Show.
On set, Eric was nervous about their guest star, three years into his tenure as the principal conductor of the London Symphony Orchestra, who only learned his line on the day of the recording.
But he notably relaxed when Andre and Ernie had the exchange: ' I'll go and get my baton.' / 'Please do that' 'It's in Chicago.'
Television executive Michael Grade put it: 'Eric's face lights up as if to say, 'Oh, yes! This is going to be great!'
Forever after the sketch, the composer was known as Mr Preview, the pair's malaprop version of his name.
'Taxi drivers still call me Mr Preview,' he said in one interview. 'I walk down the Strand and they lean out the window and scream at me. It's funny.'
Published: 28 Feb 2019
What do you think?