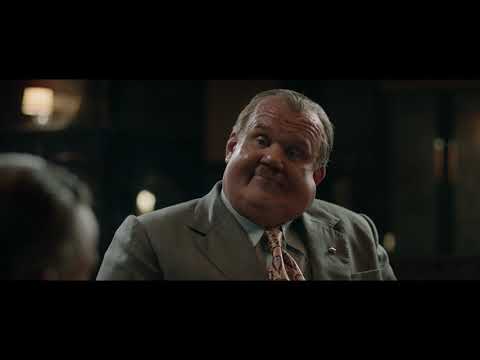 Stan & Ollie: Behind the scenes
New footage from the Stan & Ollie movie has been released as part of a behind-the-scenes featurette.
The film stars Steve Coogan and John C Reilly as Laurel and Hardy trying to revive their career with a UK stage tour after their film work dried up.
Coogan admitted he found the idea of playing such a comic icon daunting: 'I thought it would be difficult; it's a hard thing to pull off, these two iconic figures who are so well known and well loved. It's a big responsibility.'
The new clip shows time-lapse footage of some of the three hours Reilly needed in make-up to become Oliver Hardy, including a fat suit.
Coogan needed less transformation, but the flattening of his chin and the pinning forward of his ears helped changed his appearance.
'It really helped because I looked in the mirror and see someone different,' he said. 'It gives you a clue, a little window. You go: I think I know who it is behind that look, because who I saw was very different from me.'
Stan & Ollie will be in UK cinemas from January 11.
Published: 3 Dec 2018
Recent Videos
What do you think?