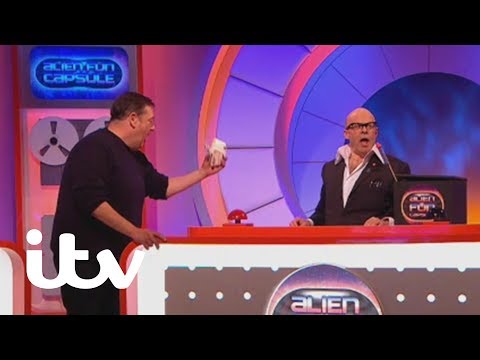 Johnny Vegas vs a milk carton
Johnny Vegas took his frustrations out on a milk carton when he appears on Harry Hill's Alien Fun Capsule on Saturday.
The comic steps in – literally – when fellow guests Jimmy Osmond, Sue Johnston and Samantha Giles collectively couldn't prize open the container.
And Vegas suspected it was all on purpose. 'It's a stupid, stupid show, Harry,' he mock-raged. 'You're wasting our time!'.
The episode is on ITV at 7.30pm on Saturday.
Published: 26 Apr 2018
What do you think?