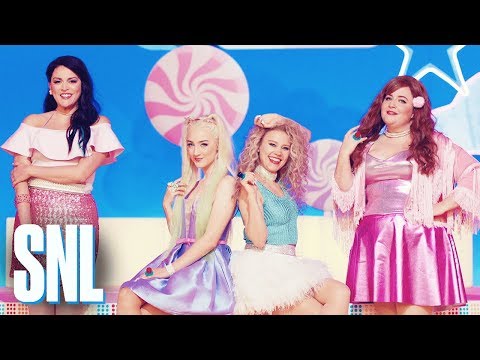 Welcome To Hell
The women of Saturday Night Live have made a bubblegum-pop anthem about the misery of sexual harassment.
Welcome To Hell starts with Cecily Strong saying: 'Hey there, boys, we know the last couple months have been insane' followed by Aidy Bryant explaining: 'All of these big, cool, powerful guys are turning out to be, what's the word, habitual predators.'
Later, a line sung by guest host Saoirse Ronan acknowledge that the fallout from the constant scandals might mean that shows such as House of Cards are ruined, but then lists what unwelcome male attention has ruined for women: parking, walking, Uber, ponytails, bathrobes, nighttime, drinking, hotels and vans.
Published: 4 Dec 2017
What do you think?