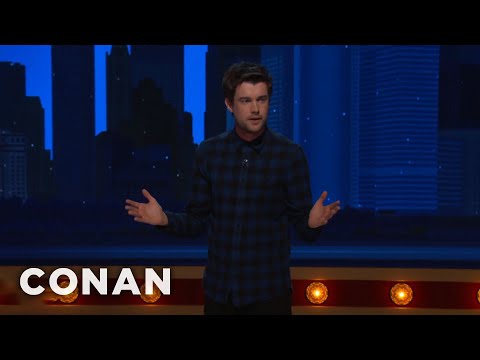 'Teagbagging a grieving senior citizen'
Jack Whitehall got the phrase 'teagbagging a grieving senior citizen' on to American TV last night....
and it was in a routine about staying in a Walt Disney hotel.
The comic was performing stand-up on Conan O'Brien's TBS talk show, and also spoke about how he preferred a Nokia 3310 to the latest iPhone and the 'angry people' in America, such as those protesting about the introduction of a gay character into Beauty And The Beast.
Here's his set:
Published: 9 Nov 2017
What do you think?