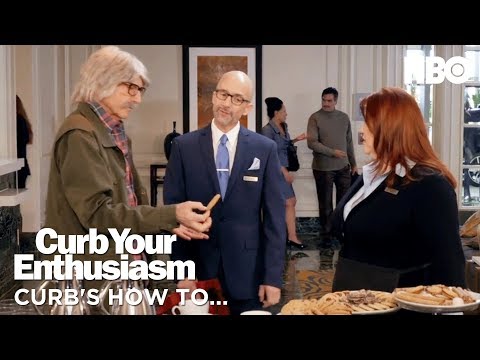 Larry vs the cookie tongs
Larry David takes issue with how cookies are offered in his hotel in this clip from last night's Curb Your Enthusiasm.
The comedian is in disguise as 'Buck Dancer' to avoid a fatwah â€" but there's no disguising his irascible nature. He rows with hotel staff because he doesn't want to use tongs to pick up the biscuit.
The show, which also stars Cheryl Hines, Jeff Garlin and J.B. Smoove, aired on HBO in the States last night and will be on Sky Atlantic in the UK tonight.
Published: 9 Oct 2017
What do you think?