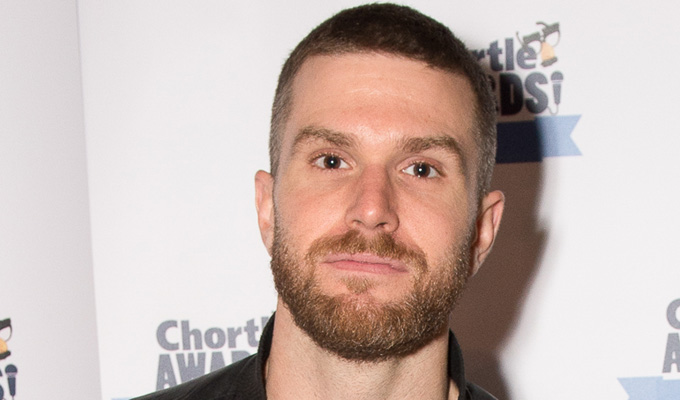 ' I'll never be more entertaining than a tombola...'
Joel Dommett today starts a new podcast, Teenage Mixtape, with fellow comic and childhood friend Steve Dunne. In the series hey talk to some of their celebrity friends about the music that dragged them through puberty and beyond, and perform heartfelt renditions of once-cherished favourites. To mark the release of episode one, Dommett recalls his Unforgettable Five gigs.
First gig
It was at the Rainbow Inn on Sunset Boulevard in Los Angeles. I thought if I was far from home then news of the inevitable death would take longer to get to my loved ones. It was a pay-to-play gig and cost me $10.
They alternated between bands and comedians – a terrible idea I should add – and I was on last. All the acts left after their spot so I performed to an empty room while a man took apart a drum kit behind me.
Strangest audience member
I've had three audience members faint in my 11 years of stand-up. It was almost certainly due to the heat in the room not over excitement but to be fair there was never a doctor in the room to confirm or deny that fact. They all survived to tell the tale. As did I.
In 2014 I had a strobe at the end of my show. I had the relevant warnings on the door and the tickets yet one night in the finale of the show when the light was turned on a lady started screaming. I of course turned on the lights, opened the door and gave her some water. The next day she came back to inform me that after the show she was diagnosed a having strobe induced migraines.
I'm glad she was OK but it still angers me to this day that she ruined my crescendo.
Worst heckler
I had a woman in Teddington stand up and shout 'why don't you just read out the raffle', then sit back down. I'll never be more entertaining than a tombola.
Weirdest gig as a punter
I talked about this is in my Russell Howard set actually, I went to see a student 'play' in Edinburgh. I was the only one in there. The performer got naked and poured red wine over himself. At one point he thrusted and a burgundy droplet flew from his penis onto my polite face. 5 stars.
Least welcome post-show comment
'I'm not a c*nt, you are a c*nt!'. From a man who I just called a c*nt.
• Teenage Mixtape is part of the Acast network and available on the usual podcast platforms.
Published: 18 Apr 2019
What do you think?