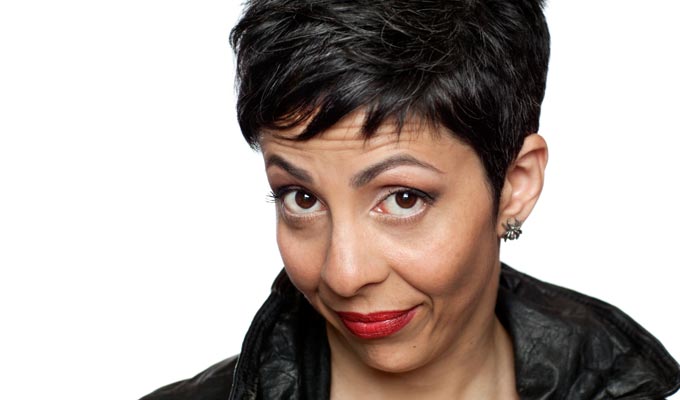 'I had no idea how badly I had embarrassed myself'
First gig
My first gig ever was an improv comedy show. I was without a doubt the weakest link, I broke every rule, including forcing the word 'bollocks' in to a one-word-story game because I thought it was a funny word even though it made no sense in the larger scheme of the scene.
I was wrong obviously and managed to create several very uncomfortable moments for both the audience and my teammates.
Thanks to the fact I was new to comedy I had no idea how badly I had embarrassed myself until later.
Worst gig
I was in New Delhi and getting ready to perform at a sports bar. What I did not know was that in order to have me on an India vs. Pakistan cricket match would have to be turned off.
We delayed the show by an hour but the match was still going strong. By this time the comedy audience was clearly upset so we decided to start the show thus enraging the sports enthusiasts. It was a no-win situation for me.
I may be the only person stupid enough to have got in to a war of words with drunk, middle-aged cricket fans who may or may not have been carrying concealed weapons.
Gig that taught me the biggest lesson
The lesson I learned was that I am capable of peeing into a cup without making even the slightest mess.
This is an important lesson for a woman as tightly wound as I am. I often need ideal conditions before my bowels or bladder will release its contents. But hanging around backstage without an attached bathroom I had no choice.
I could either walk through the audience in full costume and make-up or I could pee in a cup. I took one for my art.
Heckler I felt sorry for
There was an older man in my audience once. He had been dragged along by his wife, I think. He didn't seem in to my show and was shifty and restless the whole time.
What I also discovered was that he was hard of hearing because he kept asking his wife what I had said. He was an unintentional heckler and one I felt so very sorry for I couldn't bring myself to ask him to shut up.
Best gig as a punter
Nothing like getting more than your money's worth. I once bought a ticket to watch six comedians I hadn't heard off only to be told Chris Rock was testing new material that very night.
The club bumped five of the six and Chris did his thing for the remainder of the evening. I had never ever seen a famous comedian in the flesh until then. It was a trip all right!
I would like to add that I am relieved it was Chris Rock, who as far as I know, has not sexually harassed a lady comedian or embarrassed himself or his fans in any way. Yet…
• Radhika Vaz is at the Soho Theatre from September 25 to 29.
Published: 10 Sep 2018
What do you think?