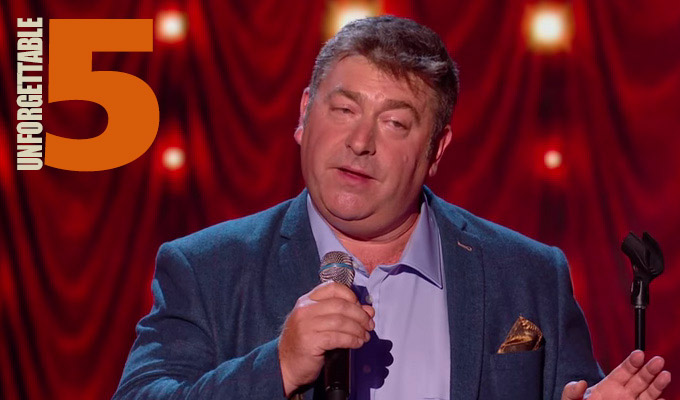 I gigged for a Saudi prince and his supermodel prostitutes
Worst gig
I'd been going for about a year before I had a proper death on stage, and weirdly I hadn't even seen a proper death on stage.
Because I was doing paid club gigs immediately I was always with good performers – his was when Micky Flanagan, Michael McIntyre etc were still doing Jongleurs gigs, the shows were always packed and felt amazing.
I was at Jongleurs Manchester, and they loved the compere, loved the first act and then could not have cared less about me. Nothing I said had any impact. It was like that episode of Buffy where people try to speak and can't, but without the merciful release of being murdered by demons. I spent the journey home planning to never gig again.
Most exotic gig
I did a gig in the Seychelles for a Saudi prince. I spent three days in the most luxurious hotel I've ever seen, ate seven lobsters, performed in a purpose built cabaret theatre alongside a South African ventriloquist to an audience of flunkies and supermodel prostitutes who all laughed like mad at everything to show the prince how clever he was to book you, then flew home. Utterly surreal
Weirdest gig
This has to be my Britain's Got Talent audition gig. All the material has to be submitted and vetted beforehand, then you have a long day of staged chats with other contestants and various interviews.
The gig itself was great fun, and I challenge anyone not to get a massive ego boost from a standing ovation of 3,000 people.
Watching the edited broadcast, however, was just odd. It made a heckle out to be the pivotal moment and cut away some set-ups. It'll be interesting to compare the experience with some of the dozens of comics who tried out this year and didn't get broadcast.
Stupidest double up
I've had a few occasions where a delayed flight has meant an international double-up. I did a gig at Camp Bastion airport in Afghanistan as it was being dismantled, then got straight on a plane to come home. Because of delays in Minhad, Cyprus and Germany I landed 36 hours later than expected, and so had to drive straight from Brize Norton to Reading, got to the green room with 20 minutes to spare before I was due on stage.
I once missed out on a double-up because I thought the only Stratford was 'Upon Avon' , and was horrified to discover that you can't open in Coventry then close in East London without a time machine.
Best heckle
The artificial leg thrown on stage is still, in my opinion, the best heckle ever. The guy who did it has form, he did the same to Marcus Brigstocke a day later, and then came to another gig of mine with a spare prosthetic because he knew I was still talking about it.
Nick Page: Nick Page, Apparently. Winner of English Comedian 2017 - Edinburgh Fringe 2018 at Chortle.co.uk">Yes, That Nick Page, Apparently. Winner of English Comedian 2017 is on at Just The Tonic At The Mash House at 16:50
Published: 8 Aug 2018
What do you think?