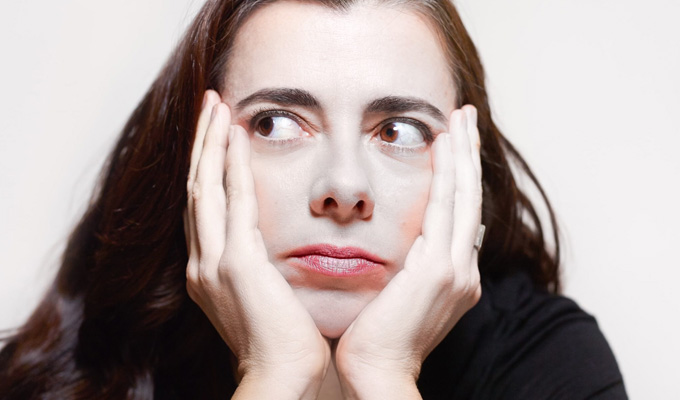 'I just riffed about cod sperm'
Most uncomfortable gig
The first time I did stand-up in Spanish was in Madrid in front of 150 people. I never got to run my jokes because I didn't know of any Spanish shows in New York. I'm fluent, but only lived there as a kid, so my vocabulary is that of a 6th grader.
Some of the audience weren't laughing with me so much as at me, but I'll take what I can get. After my set, a Spanish comic told me about some words I'd said in my act that didn't exist in their vocabulary, which I'd been using (confidently) for the past 30 years.
Gig that changed my life
I was supposed to do a set in front of the Letterman bookers one night and that afternoon was told they weren't going to make it. So during the show I just riffed on stage, talked about the cod sperm I tried in Japan and the one time my dad told me about his inflated testicle.
The next morning I got an email from the bookers - they'd made it after all - and said they'd like to move forward with me on a TV-clean set for Letterman. And this time I left out the sperm and balls.
Least welcome post-show comment
On Colbert I mentioned that 'cats are dumb' and a woman wrote this on my Facebook page: 'I changed the channel when you went on your anti-cat rant. Not funny at all. People who hate cats are assholes.' I replied with: 'So are people who take comedy seriously.'
Most welcome post-show comment
I don't usually read comments on YouTube videos, but after doing a late night set on TV, I appreciated seeing this one: 'You're the secret love child of Mr. Bean and Ray Romano.'
Coolest ride to a gig
In Baghdad I sat in the back of a military Humvee next to a soldier who was riding standing up through a hole in the roof. I was trying to take pictures of the city but it was tough through the thick protective windows.
Suddenly the soldier's hand came down through the hole and he said: 'Give me your phone.' I'd been busted: he was going to delete my pictures or throw my phone into the street... but he just kept it for the whole ride.
When we got to the venue he gave me my phone back. My photos were still there, plus a bunch of others he took throughout our ride.
• Carmen Lynch: Lynched is at Laughing Horse @ The Counting House, 16:00
Published: 12 Aug 2017
What do you think?