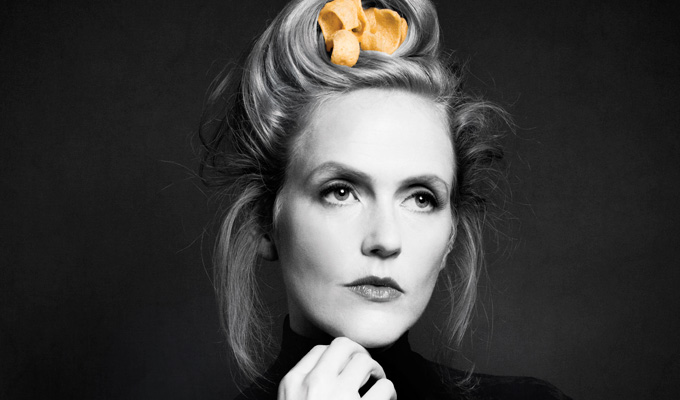 He yelled: 'Show us your tits!' It didn't end well
You are only as good as your last gig, they say. So in many ways, comedians are like building sites, with a sign around their neck: 234 DAYS SINCE MY LAST DEATH.
I have a particular fondness for the Komedia clubs, as they have been spaces for me to shine like a star, die like a rabbit in a butchers shop and start bar room brawls. Here are some of my favourite Komedia moments so far…
Komedia Brighton: Four Comics and a Doner
Five or six years ago, myself, Paddy Lennox, Tom Craine and Benjamin Crellin were all down for the Krater weekend. We talked about everything comics talk about: Isn't the industry unfair? How come the gig fees haven't gone up in line with petrol prices? Aren't musical acts just cheating? and Oooh isn't it hard to get on Mock the Week?
The highlight, however, was when Paddy inadvertently got involved in a Turkish-Cypriot war which resulted in him getting a kebab thrown in his face. I have a picture of this, somewhere. Apparently it's not OK to laugh at someone covered in chilli sauce.
The camaraderie of the comedy scene is something I've rarely seen elsewhere and this was my first true experience of it.
Komedia Bath: If you have flu, stay at home
The fear of being known as someone who cancels last-minute is big in comedyland. If you get that reputation, you'll find your gigs stop coming in. Like a Southern Train, no one trusts you anymore, don't think you're worth the fare and throw crisps in your face. 
I'd been booked for a Saturday gig, headlining as my alter-ego Loretta Maine, and I woke up feeling terrible. Sweats, shakes, the lot. But worrying that if I cancelled I would put the venue in the shit, I made it to Bath.
Nick Page was MCing - with his big, delightfully bombastic ways and I said, 'I'm not feeling great'," to which he said ,You look fine to me!'
I got on stage. The first five minutes was swell and then suddenly Dr Theatre left the building and was replaced by Flu McBastard, and I could not summon the energy to sell my stuff.
If you've ever seen Loretta Maine, you'll know that act can't be done at 10 per cent. This was Loretta Lame. As I left the stage to a polite smattering of applause, Nick put his hand on my shoulder, looked me in the eye and said, You're not well, are you?' 
Komedia Brighton: Sausage rolls do not a pocket snack make
Matt Reed and I were doing Brighton's Krater club night and there was a birthday party in the studio bar. Their entertainment had dropped out so they asked if Loretta would mind doing a set, in return for some cash and a free bar. Who turns down a free bar? Not Matt Reed. Not Pippa Evans.
The birthday boy had lots of grown-up friends so most of the party had left by midnight, but the bar was open until 3am. We danced till dawn and drank enough to make sure the free bar was suitably empty and then, upon seeing that there were many party foods still left over, I filled my pockets with sausage rolls. Waste not, want not. 
A few weeks later, a light rain was falling over Stockwell, so I put on my anorak. As I put my hands in my pockets to protect them from the cold, they delved into weeks-old porky pastry goodness. Gross. To this day, Matt will not let me forget my pastry pinching.
Komedia Bath: Do not mess with Loretta Maine
Christmas gigs can be all sorts of wild. in 2014, I won the Best Christmas Gig Story competition that comedians unofficially have. Myself, Bennett Arron and Joe Rowntree arrived at Komedia Bath for our final Christmas gig. The room was already pretty smashed - a table had been ejected for vomiting into jugs. It was 7pm.  We could feel the atmosphere was a little rowdy, but also a weird sort of mix of twin-set and pearls and tattooed football fans. Comedy truly does bring people together.
Joe went on and survived, which is all we want from Christmas gigs and then there was a very long interval, because people were ordering drinks like tomorrow might not come or if it did, they didn't want to experience it.
As I went on to headline, as I had done many times before, I could feel this table of blokes huff and roll their eyes. They began to talk among themselves and as I asked them to be quiet/told them to shut up/did the round of things comedians do to. They would not respond to me. I changed the words to 'We've only just begun' to 'There's only 10 minutes left' - because they were a group of carpenters. But it was lost on them, as it turns out, Carpenters don't listen to The Carpenters. 
In the end I said, 'You don't like that there's a woman on stage, do you?' To which one of them replied, 'No.' And as I turned to walk back to pick up my guitar again one of them yelled, 'Show us your tits!'
The room hushed. We all know that this phrase will have the same effect on female comics as when Biff called Marty McFly 'Chicken'. 
'What did you just say to me?' I said, eyes narrowing.
'Get your tits out" this bloke said, not looking up from his phone where he was, no doubt, sexting Veronica282329.
'Yeah, get your tits out!' said his friend, like the hyena from the Lion King or Richard Hammond. 
At this point, Loretta took over and I found myself on his table, stood above him. Security were all coming forwards - they'd seen my act 100 times, and never seen me deliver it from a table - and I said, real slow
'What did you, just say, to me?' at which point he said 
'I said get your fucking tits out.'
And so I picked up his pitcher of beer and poured it on his head. 
The crowd went wild! Security grabbed him and I went back to the stage, at which point, his friend picked up a pint and threw it at me!
I turned around and yelled "ARE YOU FUCKING JOKING??" 
And he said: 'You're ruining Christmas!'
And so I picked up a pint and threw it at him!
Then a woman behind him, punched him in the neck and said: 'You're ruining our evening.'
He turned around and shoved her into the table - clearly not realising he was assaulting a 60-year-old woman.
The man next to her said: 'Don't you fucking touch my mum!' and walloped him - at which point all the tables got turned over and a brawl ensued. I crept back to the mic and said" 'I think that's my set finished!'
The police interviewed me and cautioned me for assault, the venue was threatened with legal action, but I stand by my right to pour beer over that guy's head as a last resort. No one should be allowed to repeatedly yell abuse at someone in their job, especially if they changed the words to a song for them. And beer on the head is better than kicking him in the face, which I was also in a position to do.
A lady later told me: 'You ruined our Christmas do.' Well, sometimes, to stick up for yourself, you have to spoil the party. 
Komedia Brighton: Bent Double, new beginnings
In the last two years I have been performing as myself instead of Loretta. I got bored of her. She's so angry! So I went back to me, which is what I was doing when I started, but it's amazing how quickly you forget why you started doing something.
Zoe Lyons was the first person to give me a full 20 minutes as me, which I am very grateful for, because it seems if you are funny and can headline as a character, you aren't necessarily booked immediately as yourself. So I was back to doing 10s, while Loretta was headlining. But Zoe took the leap and put me on to her Bent Double night as me. So thanks, Zoe.
But I was nervous, because Zoe had put me on as me - the dichotomy of knowing you are doing the thing you want to do but knowing there is a much easier option in your back pocket.  And I had the best gig ever. And it made me confident that I had made a good change and the right choice.  Funny world, innit? Well, if you put the work in. 
• Pippa Evans - winner of the Chortle Award for best music or variety act 2016 – is at the Soho Theatre, London, at 9.30pm from Thursday to Saturday this week with her latest show, Same Same But Different. Details.
Published: 6 Mar 2017
What do you think?