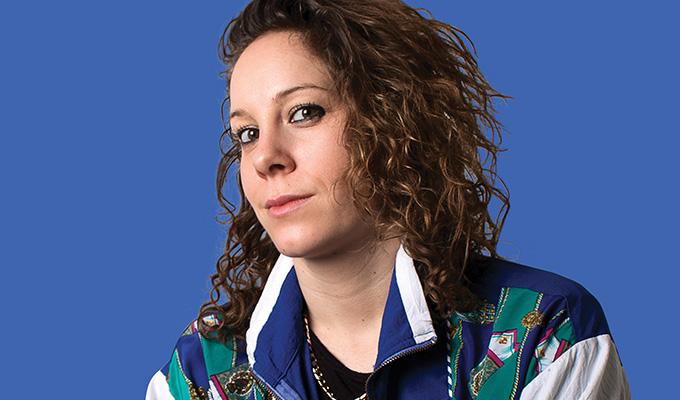 'Slagging a skanky gaff'
First gig
My first gig was in a room above a pub, there were about eight people there, if you count the dog and the bored-looking girl behind the bar.
I imagine I was awful but the small laughs I got was enough for me to get the bug. Within weeks of my first gig I knew all I wanted to do was stand-up. There were lots and lots more gigs with eight people (with and without dogs) all to varying success.
I know it sounds massively cliched ,and I can sense comedians reading this rolling their eyes, but standing on that stage (there was no stage), with a bad spotlight and a mic that cut in and out, I knew stand-up was the thing for me.
Most exotic gig
I did a gig at Folketeateret, a beautiful theatre in Oslo. I was nervous, for many reasons, firstly, there were more than 1.300 people in, most Norwegians. Would they 'get' my set? Did they know what a 'geezer' was?
To make it a whole lot more nerve-racking I was opening for Alan Carr (sorry, let me just pick up that name I dropped) who was standing in the wings watching.
In the end it was a lovely gig and quite a special one for me, Alan was my favourite comic before I even considered doing stand-up, his DVD Tooth Fairy was often on in my student house, I actually think I can still recite it, so to be his tour support was a real treat for me.
Mum and Dad came to the tour show closest to Portsmouth and after Alan had ripped it for more than an hour they came backstage to meet him,. Dad then told Alan some stories that he could use in his set. That's right: lorry dealer from Pompey offered Bafta award winning comedian some jokes for his tour. Luckily Alan is one of the best people you can meet and humoured my dear old Dad.
Talking of exotic gigs I have also played Scunthorpe, Luton and Weston-Super-Mere.
Best heckler
I have a routine in my show about getting my cat from a breeder, I was describing this woman's house in Stafford and, I will be honest, I wasn't being kind. She had more animals than London Zoo and you could smell it.
All of a sudden an audience member shouted out 'I know her, that's Karen!' It made for a very fun detour in the show. I have always hoped that she never told Karen, as: 'Hey Karen, you know that over-confident lesbo comedian that you sold a kitten to? She's slagging off your skanky gaff on stage' doesn't paint me in the best light.
Gig that taught me the biggest lesson
I made a huge mistake at a gig once, I had an absolute nightmare, so bad in fact in it made me consider giving up stand-up completely. I did manage to get a routine out it though, I can't tell you anything else because the story is in my show.
Best gig as a punter
I was in New York (Don't wanna brag but was sharing a two-bed apartment with nine people for five days) I went to Hannibal Buress's night in Williamsburg. It was an intimate room so really exciting to see established US acts working out new material. Then Louis CK walked out and was incredible, we were in the front row and he just smashed it for 20 minutes riffing. A masterclass for any comedian.
• Suzi Ruffell: Common is at the Soho Theatre, London, from Monday to Wednesday next week. Later in the year she tours with Tom Allen. Dates.
Published: 27 Jan 2017
What do you think?