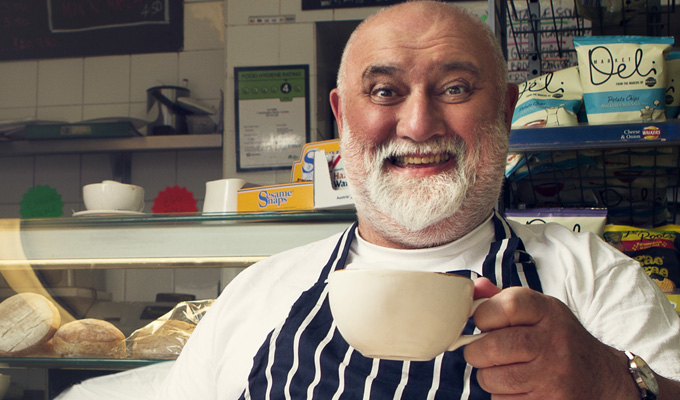 'Audiences don't like having guns pointed at them'
Best gig
It's not one single gig but when I went back to doing standup in 2013, after a layoff of 17 years, the two weeks I did at Edinburgh were the most enjoyable of my life. The audiences were sharp and amazingly appreciative, the critics were hugely positive, and you could be back at your flat by 7.30pm having your tea.
Worst gig
My worst gig is also one that taught me the biggest lesson. During the first year of the Comedy Store in 1979 I decided to have a weekend off, and then changed my mind. I turned up drunk and did a new bit of new material that involved me pointing a gun at the audience. It turns out audiences don't like having guns pointed at them, it makes them nervous. So I didn't do that again or get drunk before going on stage almost ever again.
Gig that changed my life
That would have to be the opening night of the Comedy Store in 1979 when I was MC and comedy changed forever. From that night a new era of intelligence, harmony and sensible politics emerged that exists to this very day.
Most unusual location
In 2009 the late Australian comedy promoter John Pinder persuaded the New South Wales government to give him a load of money to hold a comedy festival named The Funniest Island In The World - on a rock in Sydney Harbour called Cockatoo Island (a former naval base). I did an interview and a book reading. The main venue was a turbine hall with no Roof and everywhere there were steel doors with warnings on them saying 'Radiation Hazard! Do Not Enter.'
Least welcome post-show comment
It wasn't a comment exactly but after a gig at Bristol Colston Hall in the 1980s a skinhead asked me if I'd give him a post-show headbutt as a souvenir. I did and it hurt both of us really badly.
• The first episode of Alexei Sayle's Imaginary Sandwich Bar airs on BBC Radio 4 at 11pm tonight.
Published: 15 Nov 2016
What do you think?