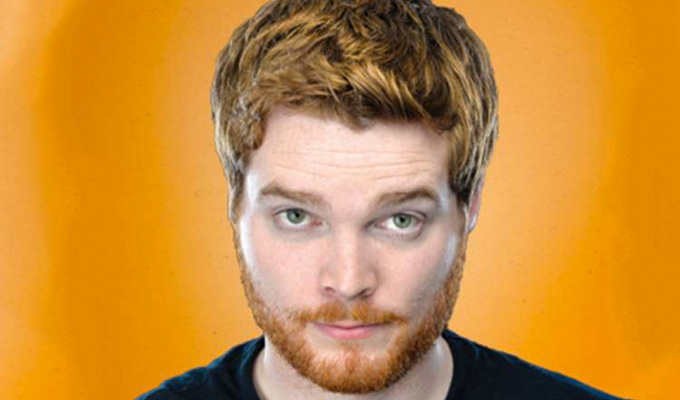 Worst gig? When a woman rose out of her wheelchair
Strangest audience member
I did a gig in Swindon where a lady turned up after a hip replacement operation, high as a kite on painkillers. She kept insisting on jumping out of her wheelchair to come on stage and 'help me out' with the show. It was pretty funny at first but by the end, the audience were booing her. I doubt she even remembers it happening.
Best gig
I did a double act show in 2014 at Bestival in an amphitheatre hidden in the middle of a forest. We were petrified that the crowd would be too drunk to care but they got really into it. I even managed to fit a shout out to the festival headliners Outkast in my incredibly white rap song which went down a treat. Plus I got a free festival ticket and booze – what more do you want?
Worst gig
I still wake up in cold sweats thinking about Brighton Fringe 2014. Our tech system completely broke down, playing some timed out voiceover recordings at random. Plus our on-stage pianist had been given the wrong music which sounded crazy and the lights stopped working putting us in total darkness. I think I started drinking heavily about 30 minutes in.
Least welcome post-show comment
My current show is about being ginger and after my first Edinburgh preview I received this Facebook comment: 'Gingers are bad enough as they are; there's no need to encourage them.'
I could have got angry but instead I wrote it into the show. I made lemonade out of lemons. I'm basically Beyonce.
Weirdest gig as a punter
I won't say who it was but I caught a pretty nightmarish show on the Free Fringe a few years back. My other half was drafted in to read a script at different points in the show but the night went so off the rails that they didn't get past the first line.
The whole thing ended with the poor guy getting pelted with tennis balls by the majority of the audience. At least we all put a lot of sympathy beer money into his bucket at the end.
• James Wilson-Taylor: Ginger Is The New Black is at the Underbelly Cowgate, 18:00
Published: 25 Aug 2016
What do you think?