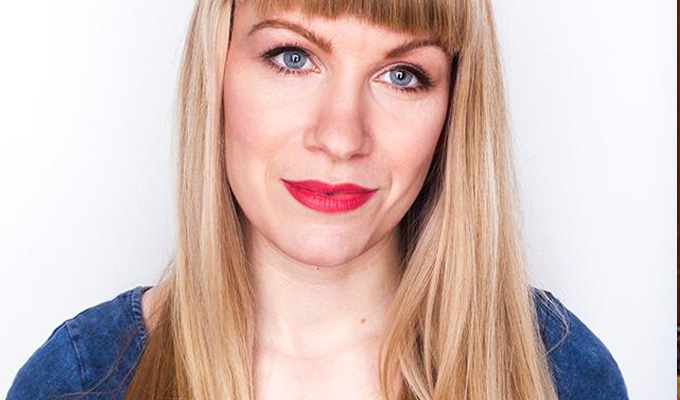 The only gig that made me cry
Worst gig
For me, the presence of trestle tables and strip lighting is always a bad sign. This was in my first couple of years, in a village in Leicestershire and, as I'm from Leicester, my family decided to surprise me by all turning up – seven of them, mum, dad, aunts, uncles. They'd never seen me perform before so this was essentially the night for me to prove to them I wasn't making a huge mistake with my life.
The venue was a village hall, to a very quiet, conservative crowd, half of whom I was related to. There was no bar, no food, no lighting on the very very high stage. They were drinking tap water or cups of tea at unadorned tables in a hall that had been last used for a church creche.
Needless to say the tech setup was terrible and my keyboard sounded like a godless glockenspiel. The compere made some jokes about people dying in a coach crash just before I came on, and then I began.
I won't map out the minute-by-minute horrors of silence and mutual confusion that followed but let's just say that it's the only gig where I've come off stage and cried. On the compere, then on my mum, and a little on Max Dickins. My finest hour.
Best gig
I got to support Nick Helm at the O2 Forum this spring and it was, in Helm's words, 'fucking amazing'.
The crowd was so up for it and excited, I was worried they might not go for me because I'm a) not Nick Helm and b) quite different to Nick Helm, but they seemed to love it, and I just felt like a rock star, it was amazing.
After I'd done my support set, I did a duet with Nick and some backing vocals with the band, and the whole gig, with him crashing around the stage in a cape and pants, to the glitter cannon, to the lairy punters in row 10, was bloody great.
Most unusual location
There's a gig in Arundel called Jailhouse Screamers where you actually perform in the old town jail. It's a cracking gig, they dress it up all nice with fairy lights, but it's still very much a cell – it's like being glamorously incarcerated.
I did my show at Machynlleth Festival last year in The Old Rag and Bone – it is, as the name suggests, a rag and bone shop, with olde-worlde antiques, furniture, trinkets, jewellery, old records, and vintage clothes. It only holds about 45, and the audience have to sit on anything they can find – wooden trunks, on the edge of steps, chairs that are for sale, on piles of books – it was so charming and intimate, like performing in your front room if your front room was way more awesome than mine is.
Also, as part of Austentatious, I did a gig inside a pod on the London Eye as it went round. We were massively upstaged by the view – everyone was looking over Mr Darcy's shoulder to get an eyeful of Big Ben
Best heckle
I made a quick joke about my crappy Casio keyboard being donated by a charity and someone in a posh voice at the back shouted out: 'Excuse me, It's a Yamaha!'
What I value most in my audience, is attention to detail, and knowledge of electrical instruments.
Worst journey to our from a gig
I could have been the massive fails of Southern Rail, ending up on a bus to Gatwick at 3am; or the fellow comedian who stopped four times between London and the Midlands to take tiny hits of cocaine in various petrol stations; or the journey home where I witnessed and counselled the final breakdown of my driver, bemoaning the state of comedy, his career and started crying at the wheel.
But I've decided to opt for a journey to a weekend gig in Edinburgh where I had advance tickets for the 2.03 from Euston, got on the 2.03 from Euston and when the guard checked my ticket around Peterborough, informed me I had hopped on the wrong 2.03 from Euston (same route, same time, same station, different company) and would have to get off at the next stop, go back to Euston, get my ticket re-issued, approved by staff then get on the next train to Edinburgh that was with the right company.
I explained that would delay me by at least three hours, and I would miss my gig and he gave not a toss. I did what he said or I'd have owed a massive fine, and when I finally sat on the 4.03 to Euston, having contacted the gig to put me on last, and had my tickets all re-issued, the new train guard asked me why my ticket had a written time of departure on the back, and when I explained what I'd been made to do by the first guy, he looked completely dumbfounded and then calmly replied: 'Sorry about that. What a prick.'
Which helped.
• Rachel Parris: Best Laid Plans is on at the Pleasance Dome, 18:50
Published: 16 Aug 2016
What do you think?