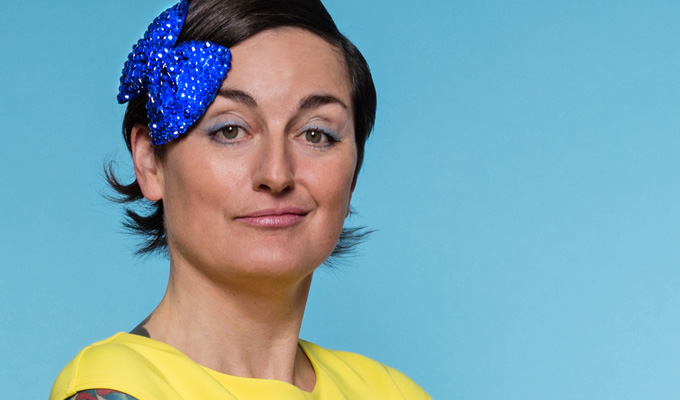 We had a jolly time in the 'titty' bar
First gig
It was a sweltering hot August night 14 years ago when I first took to the stage at the Kings Head in Crouch End. I remember there were about 15 of us on the bill, all nervous, twitching comedy newbies. We outnumbered the audience that night.
It didn't matter, though, this was one of the most exciting nights of my life. I had wanted to try stand-up for so long and now finally I was going to take the mic. It was a shambolic, five minutes of half-baked thoughts, but I decided there and then that this was going to be my new path in life, I was going to be a stand-up comic.
I am not sure if I am any less shambolic or indeed offering up better baked ideas, but I am still going and I am so thankful that I took the plunge that summer and started something fun.
Gig that taught me the biggest lesson
One of the most valuable lessons I have learned in my time as a comic is when to say no to a gig. I was so keen to do everything when I first started that I made some bad decisions when it came to accepting the more unorthodox gigs.
The most unusual by far has to be the time I said yes to a gig in a plumbers' wholesale shop at 8am. The guy who owned the shop was having a relaunch and someone had decided it would be a good idea to have comic doing a spot of stand-up by the tills to 'entertain' bleary-eyed, uninterested plumbers. I was stood between a rack of replacement washers and copper piping.
I died so badly and just to top off the occasion a local news crew had turned up to cover the event. Thankfully my 'don't do it' comedy klaxon is a lot more carefully tuned these days.
Best gig as a punter
The lovely Maff Brown runs a brilliant little club in Kingston on a Monday night. A few years back, the late, great Robin Williams was over in London to do a few shows. He was turning up at little gigs to try stuff out before the big shows and Maff's gigs was one of those secret performances.
I was lucky enough to be on the bill as well that night. The audience had no idea he was going to be on so when Maff introduced him to the stage the crowd went wild. It was such a joy to watch him perform in this tiny intimate gig to a room full of people so excited to see him. The atmosphere was electric and he was brilliantly funny.
Worst gig
Oh my, there are so many nightmare gigs to chose from. One that stands out in my mind was when I was booked to do a 'Ladies' night' at a rugby club in Kent. When I got there I was informed I would be on after the amateur male stripper troupe. They had also put me In the same dressing room as them and there was a whole lot of man on display.
I had always thought the allure of the stripper was the slow reveal. A concept that was alien to this bunch of amateurs as upon arriving in the dressing room I was greeted by a cluster of balls-out full-frontals.
I think we can all guess how this gig went for me. It was a slow, lingering death played out in front of white wine-sodden women, still salivating at the teasing 'meat raffle' that had just gone before me. My words fell flat and where I would normally have paused for laughter there was either deafening silence or ear-splitting feedback from the mic. I got paid in cash and the promoter couldn't hide his disappointment. He counted out the money onto a table while looking me square in the eye, peeling off £10 pound notes with utter contempt. I allowed myself the indulgence of a short weep on the drive home. Happy days.
Most unusual location
The constant travelling can be a total bore for comedians but every now and again you find yourself in quite wonderful places. I am lucky enough to have done the Melbourne Comedy Roadshow a few times and have gigged all over Australia.
We did some small mining towns in Western Australia a few years back. They were the sort of outback towns where you thought they would be really tough gigs, where everyone works for the mining companies. The audiences were generally brilliant and really receptive.
After a gig in the town of Kalgoorlie we went for a drink in the local 'titty bar' as it was the 'best' place in town. A drunk, toothless man still in his mining hi-vis vest and steel-capped boots pointed at me across the bar. He had obviously been in the gig.
'You,' he shouted and my heart stopped. 'You are faaarking funny.'
And then he slapped me on the back in appreciation.
We had a jolly time that night drinking in the 'titty bar' with toothless men being served beer by a women with no top on but wearing a smashing pair of glasses which added to the David Lynch feel of the evening.
• Zoe Lyons: Little Misfit is on at the Gilded Balloon Teviot at 19:00.
Published: 14 Aug 2016
What do you think?