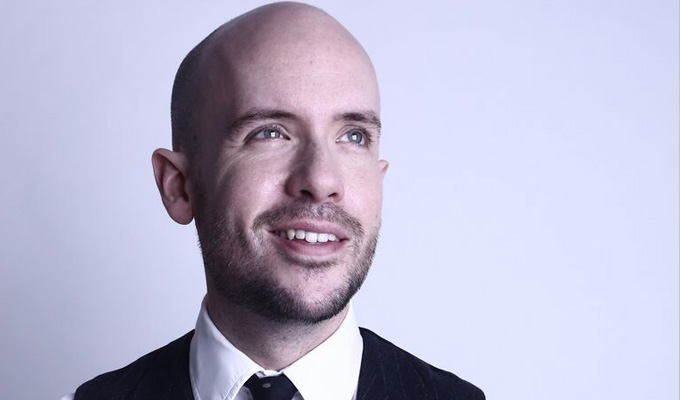 My most exotic gig? Aberystwyth
Gig that changed my life 
When Sarah Millican first asked me to do her support. It was in Portsmouth and in front of 3,000 people. I'd never performed to much more than about 300. It just looked like it went on forever, like the view of a city from a plane at night. I could feel my leg shaking inside my trousers. And not in a good way.
However from there Sarah was kind enough to ask me to do more of her support and from this I've been able to learn loads. I feel much more relaxed in front of rooms of all different sizes and recently was at the O2 and the Hammersmith Apollo, and they actually felt enjoyable! Sarah has been so generous to me. 
Most exotic gig 
Aberystwyth. You have to travel for days on a train and eventually you arrive at what feels like the edge of the world. The gig at the university is lovely - the people seemed just so pleased we'd taken the trouble to go there. And then after the students took us out to go dancing on the pier ('Pier Pressure'). Oh I felt like I was a million miles away.
I also did a gig to a load of rich gays on a boat somewhere in the Mediterranean. But that's another story. 
Worst journey to a gig 
Last year I did a gig in Paris. I'd been on holiday in Berlin the week leading up to it and had my phone stolen. I'd planned in advance to take the train from Berlin to Paris as I thought it'd be romantic (kind of Christopher Isherwood y'know?)
En route I heard the announcement which said something along the lines of 'Le train, c'est flambé'. And with no means of contacting the gig organiser in Paris the train then returned to Germany (somehow) and rerouted to Paris. My French is not very good.
I got to Paris six hours late and arrived for the gig with two minutes to spare. It was a very stressful day. 
Best gig as a punter 
I think seeing anyone you've admired for a long time hit their stride is always so wonderful and to that end I think when John Kearns had his first award-winning show, it was really wonderful. People not just meeting him halfway, but running to him. I recently saw Celia Pacquola and Hannah Gadsby having the same experience when I was in Melbourne. It's just so exciting. And inspiring. 
Least welcome post-show comment 
'You should meet my friend - he's gay!'
Tom Allen: Indeed is at the Pleasance Courtyard at 20:15.
Published: 11 Aug 2016
What do you think?