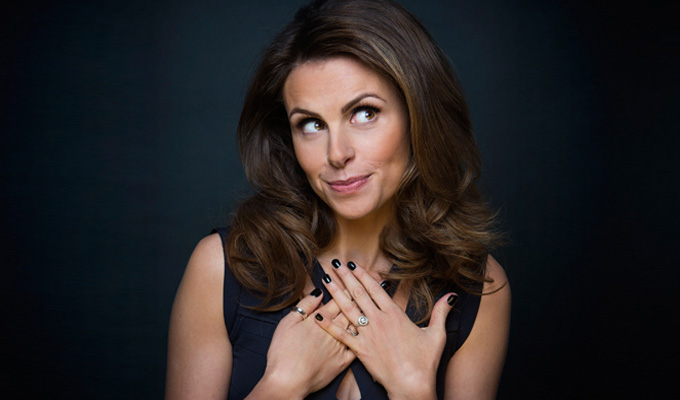 'My career is built on trying to impress a man'
First gig
The Miller in London Bridge. A mate from uni ran the night and I'd put my name down months in advance. It was exhilarating and terrifying and wonderful and awful all at the same time. I spoke at the speed of light, put on a ridiculously high pitched voice and wore a tartan dress so I could do what I thought was a killer line about me looking like a tin of shortbread.
I had quite a few pals in so it went 'well' and I got lots of 'laughs'. I loved it but initially thought that doing it once was enough to be able to tick it off the bucket list. It was only due to my boyfriend who had way more faith in me than I ever did, that I carried on doing it.
Essentially my career is built on trying to impress a man. 
Best gig
Soho Theatre last year. It was the last night of a little run I did there of my first hour show. The room was packed and I found out after a bit of chat with the audience that there was a works do in. That could have easily meant that the show was Doomed but thank the comedy lord, they were actually great craic and made the night. Sometimes when all the stars align in comedy, it's like magic. Also, playing the Hackney Empire for a TV thing and having a great gig with my parents in the audience was pretty memorable. 
Gig that changed my life 
A heat for the Amused Moose new act awards. An agent happened to be there to watch her act who was closing the heat when I was competing. Afterwards she came up to me and said she liked my stuff. I didn't know what to say so ended up aggressively stroking the fur coat she was wearing saying how fluffy it was. Thankfully she didn't think I was a sociopath and found me on Facebook and ended up signing me. 
Strangest audience member
Probably the man who roller bladed to the front row. Plus he was wearing a trilby and glasses. It was like a real life version of Guess Who?
Least welcome post-show comment
'I thought you dealt with the lighting situation well,' That's what I've worked my arse off for 6 years to hear. I'm good with lights.
'You should be a professional comedian," Thanks mate. I'll bear that in mind.
'I don't usually like female comedians but…' I. Have. Nothing.
'Oh careful Mike, she'll be using us as material…' No I won't Mike, 'cos you're as interesting as the Chilcot report. 
• Ellie Taylor: Infidellietie is at Just The Tonic At The Tron at 14:20
Published: 8 Aug 2016
What do you think?