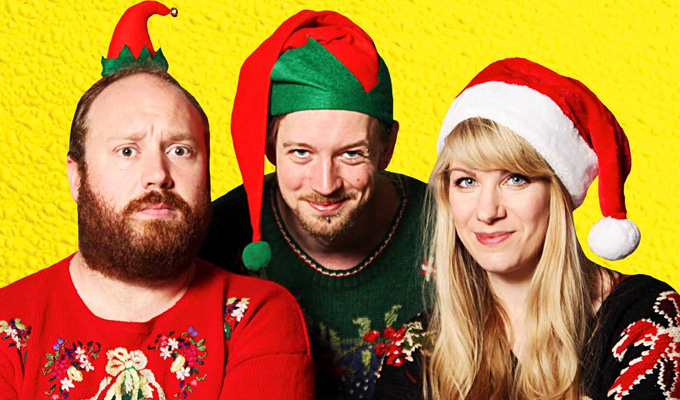 Jonny and Rachel haven't had a good Christmas in years. Not since Dad disappeared... But this time they're going to get it right. First, they've got a few things to get straight, and a story to tell you...
Thirty Christmases is a heart-warming story, featuring original music by Jonny & The Baptists, about traditions, politics, family rivalries and making Christmas happen, despite everything.
Upcoming Dates
Sorry. We have no upcoming listings for Thirty Christmases.
Reviews
All the seasonal stories these days are about the rich, argue Jonny Donahoe & Co, citing the likes of Love Actually and Home Alone.
20/12/2016
These comics also appear in: