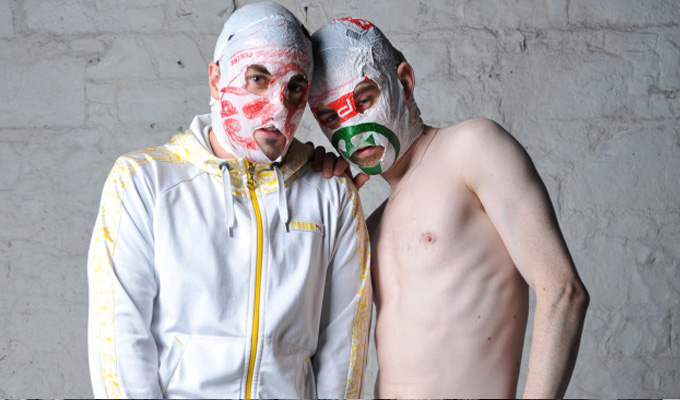 Rubberbandits: Continental Fistfight
Show type: Tour
Starring: Rubberbandits
Direct from Limerick! Rubberbandits, the plastic-bag wearing musical comedy duo – the Chortle Award winners responsible for YouTube sensation Horse Outside – return.
Continental Fistfight will be packed with new songs, great big hits and at least one puppet.
Upcoming Dates
Sorry. We have no upcoming listings for Rubberbandits: Continental Fistfight.
Reviews
With their tracky bottoms and feckless attitude, Irish musical reprobates the Rubberbandits could have come from Limerick's equivalent of Benefits Street.
6/02/2014
This comic also appears in: