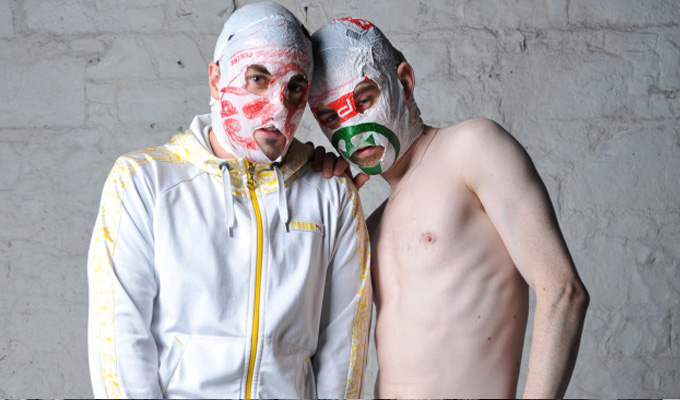 Rubberbandits
Real name:
Dave Chambers, Bob McGlynn and Paul Webb
Distinctive for the plastic bag masks they always wear, Irish musical duo The Rubberbandits are Blindboy Boat Club (real name Dave Chambers) and Mr. Chrome (Bob McGlynn). They started at the turn of the century as prank phone callers, and moved into music in 2007. In October 2010 they began a weekly slot on the RTÉ Two comedy show Republic of Telly – and released their first single Horse Outside, which became a viral internet hit, and then a genuine chart success. The following year Channel 4 commissioned them for a series of Comedy Blaps – online shorts – and they were named 'Best Irish Act' at the entertainment.ie awards.
They also won best music and variety act at the 2012 Chortle Awards.
Read More