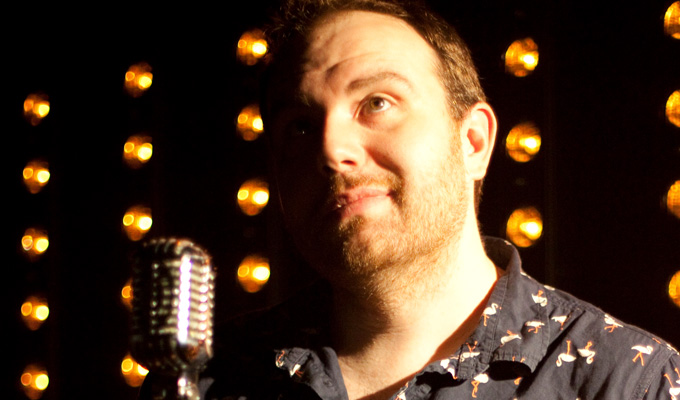 Phil Buckley's Big Idea
Show type: Tour
Starring: Phil Buckley
Have you ever had an earth shatteringly good idea? Phil Buckley hasn't. He may be a multi award nominated comedian but he is still an idiot.
Last year by chance Phil met Jack Andraka, a teenage boy who may have changed the world. At the age of just 15 Jack has done what scientists with millions of dollars-worth of research at their disposal have failed to do. He invented a dipstick-type sensor to detect pancreatic, ovarian, and lung cancer. Phil is thirty four and has never had a remotely good idea in his life.
Phil has decided to turn his life around and make his mark on the world.  Looking into what is needed to be a truly great idea, Phil will look for the next great idea and share it with the world. Listen as Phil Buckley tries to turn himself from an idiot to a genius by unorthodox methods. 
Upcoming Dates
Sorry. We have no upcoming listings for Phil Buckley's Big Idea.
Reviews
This is supposed to be a review of Phil Buckley's Big Idea, currently touring small venues.
1/05/2015
This comic also appears in: