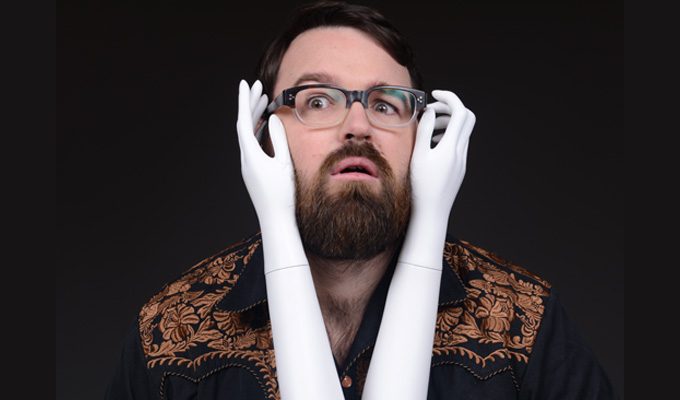 At the age of 34 Jarred is reflecting on a life of accidental trials leading to a pre-midlife crisis of a man with no hobby. So how did he get here?
At the age of 8 I wanted to be the Milky Bar Kid
At the age of 12 I accidentally dabbled in the occult
At the age of 15 I joined the porn industry as a low level supplier
At the age of 16 I took a "Male Grooming and Confidence" course and become a catwalk model for a day
At the age of 19 I pretended to be gay to break up with a girl, I pretended to be a Christian to kiss another girl and I went out with a dancer who cracked my rib with her thighs.
At the age of 34 I thought all these stories should make for a good comedy show.
Upcoming Dates
Sorry. We have no upcoming listings for Jarred Christmas: Dogdish.
This comic also appears in: