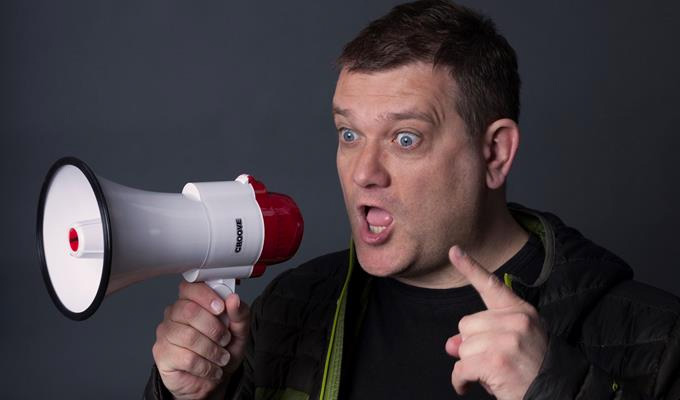 Gavin Webster: Geordie Binman
Show type: Tour
Starring: Gavin Webster
Geordie comedy legend Gavin Webster is doing a brand new tour show. The veteran stand-up and one of the first post-modern alternative comedians from Newcastle has harvested many memorable jokes and routines yet is regarded as a generic filth merchant by scores of critics.
He was once described as a 'Geordie bin man' by a broadsheet reviewer during an Edinburgh fringe run so he has decided to play up to this in his latest show, with sardonic ukulele songs, dark observations, quick-fire jokes, rhythmic routines with crash bang wallop punchlines and moronic set pieces.
Upcoming Dates
Sorry. We have no upcoming listings for Gavin Webster: Geordie Binman.
This comic also appears in: