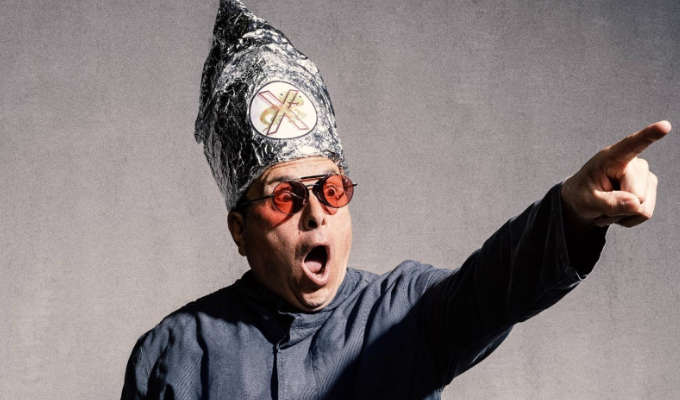 Dom Joly: The Conspiracy Tour
Show type: Tour
Starring: Dom Joly
Conspiracy theories used to be fun but now they've gone mainstream and Dom Joly – The Conspiracy Tour will provide a hilarious, fascinating, and slightly anarchic guide to the wacky world of conspiracies.
Having travelled the globe looking into some of the strangest and weirdest conspiracy theories in existence for his new book, Dom is now ready to reveal his findings.
However, in the spirit of fairness, Dom will also be inviting a well-known and highly respected conspiracy theorist, Dr. Julian Northcote, to take the stage and defend the alternate view.
During the shows Joly and Dr Northcote be addressing some of the questions that have been troubling many of us for years:
Is the earth flat?
Does Finland exist?
, Are Q Anon mentally ill?
Is Bill Gates using vaccines to take control of your mind?
Is Denver Airport a massive panic room for the Illuminati?
Are UFOs piloted by lizards?/p>
Whatever your views – cynic, conspiracy theorist, or a person just wanting Dom to shout HELLO into his big mobile phone, Dom Joly – The Conspiracy Tour is for you!
This comic also appears in: