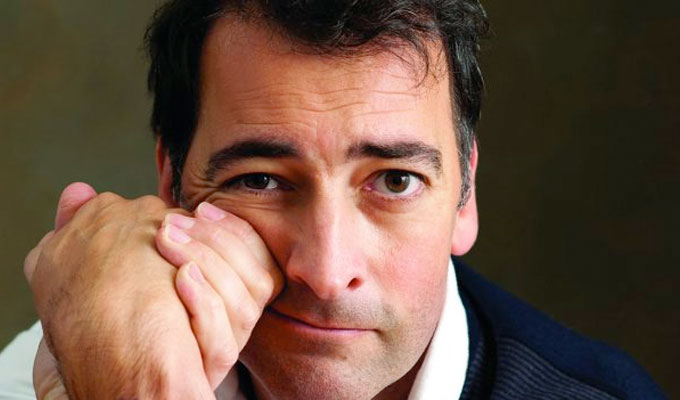 Alistair McGowan: Not Just A Pretty Voice
Show type: Tour
Starring: Alistair McGowan
Alistair McGowan goes back to his stand-up roots for a new two-hour show. Asking the big questions like: would the world be a happier place if Ed Miliband was Prime Minister? What are we really thinking while watching Shakespeare? And is Hilary Devey Jessie J's mum?
Expect to hear everyone from Andy Murray to Colin Murray, riffs on everything from Jeff Stelling to bad spelling and at least one song about butter
Warning: May contain puns!
Upcoming Dates
Sorry. We have no upcoming listings for Alistair McGowan: Not Just A Pretty Voice.
This comic also appears in: