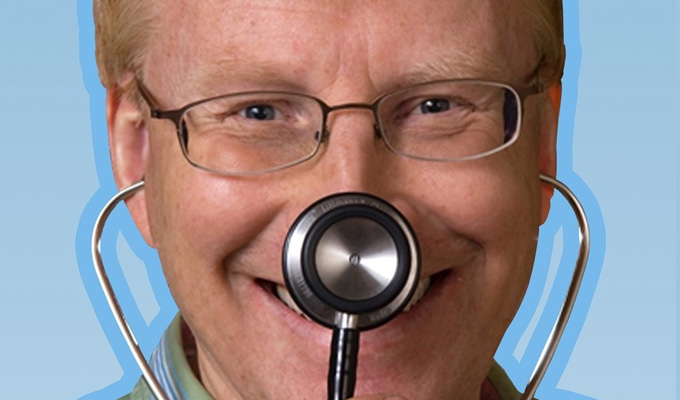 Vote Dr Phil?
Show type: Edinburgh Fringe 2019
Starring: Phil Hammond
Phil Hammond was sacked by the BBC for pledging to stand against his MP, Jacob Rees-Mogg, in 2022 (or next week). Can he win? And should he be in charge of health? Sing it loud: 'Dr Phil for Health Secretary… he's got to be better than the last three'. 'One of the most entertainingly subversive people on the planet' (Guardian). 'Consistently funny' ***** (Sunday Telegraph). 'If Dr Phil were a medicine, you should swig him by the litre' **** (Times). NHS doctor for 32 years, Private Eye journalist 27 years, founder of the Intelligent Kindness Party (IKIP).
Upcoming Dates
Sorry. We have no upcoming listings for Vote Dr Phil?.
This comic also appears in: