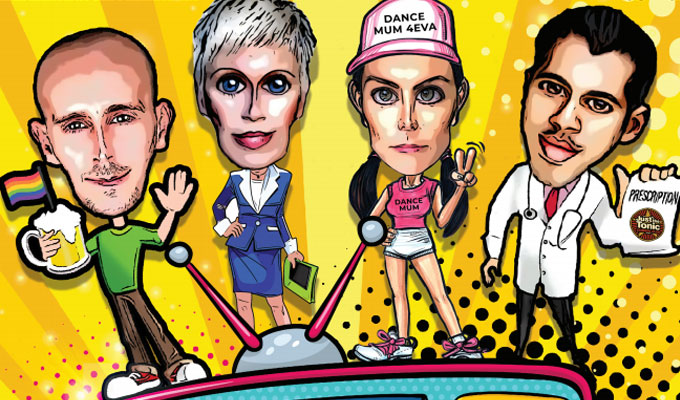 Sketch You Up!
Show type: Edinburgh Fringe 2019
Comedy sketches that are observational and familiar but with a contemporary Sketch You Up! twist. Think Catherine Tate meets Little Britain and you're almost there! Let us throw you into a world where call centre operators hold painful secrets, yummy mummies with their first world problems, a world where being straight is unique, an awkward first date, an embarrassing doctor visit and many more... Brace yourselves as we… Sketch You Up! Warning – may contain comedy songs. YouTube Channel – https://www.youtube.com/channel/UC7IJRGYX2e9JFCNgW2yTEMQ
Upcoming Dates
Sorry. We have no upcoming listings for Sketch You Up!.
Reviews
Four strong performers offer an energetic hour that's far more convincing than so many sketch offerings.
3/08/2019