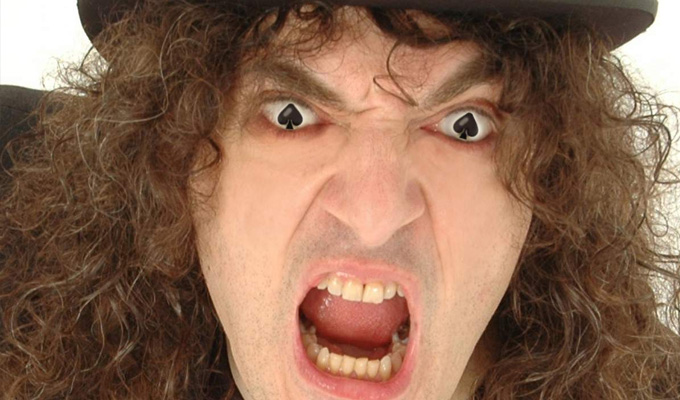 Jerry Sadowitz: Make Comedy GRATE Again!
Show type: Edinburgh Fringe 2018
Starring: Jerry Sadowitz
Jerry Sadowitz, comedian, magician and all round scary man, is back in 2018! Actually, he saved petrol and never left! With his unique combination of comedy, absolute hatred and card tricks, every moment is guaranteed to make you feel better about yourself as he bangs on about some pish. Last week: something about cutting up eyeballs for baby boxes? This week could be about the situation in Sandi Toksvig. One thing's for sure. Whatever he says, it will be ripped off. Except the card tricks. You have to be bloody good to do them.
This comic also appears in: