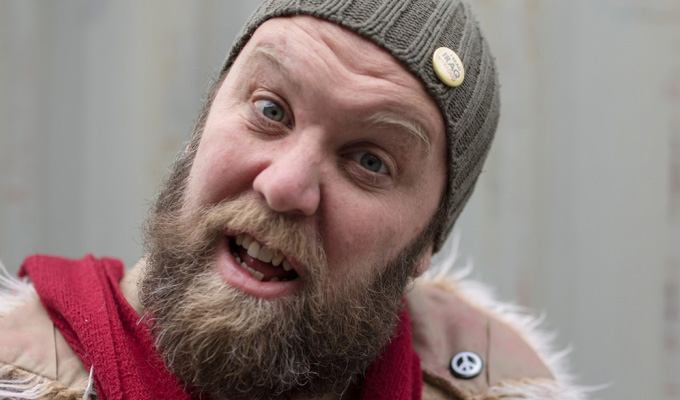 Bob Slayer: Whatever Next?
Show type: Edinburgh Fringe 2017
Starring: Bob Slayer
Last Fringe, I read the Chilcot Report, inspiring a political re-awakening at a time when I'd much rather be asleep... What started as a gag ended up an award-winning political happening. What next? A big revelatory ending where we all see the light? That will be as beautiful a surprise to me as anyone. But I'll not stop trying. Tenth consecutive Fringe. Winner: Edinburgh Comedy Award (Reigning Spirit of the Fringe), Malcolm Hardee, Zeitgeist and Barry Awards. Bus Driver. Idiot. 'Hilarious Fringe experience, not to be missed...' (Scotsman). 'Maybe not as daft as he looks?' (Guardian).
Upcoming Dates
Sorry. We have no upcoming listings for Bob Slayer: Whatever Next?.
Reviews
Who would have put money on Bob Slayer, with his reputation for being a professional idiot (pushed by himself as much as anyone), would have had such a key role…
19/08/2017
This comic also appears in: