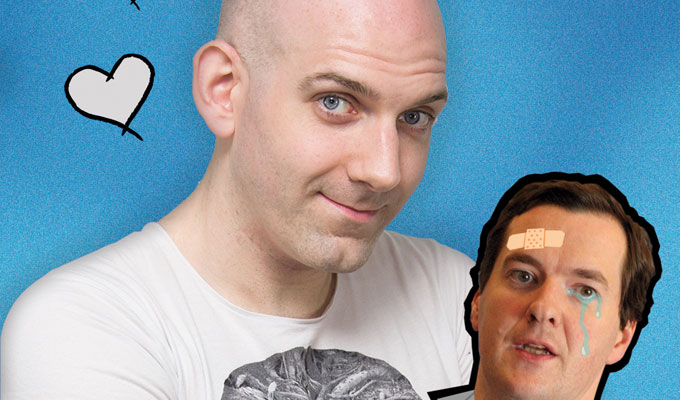 Chris Coltrane: Compassion Is Subversive!
Show type: Edinburgh Fringe 2013
Starring: Chris Coltrane
If the Tories make you sad, let's fight them with love - and punchlines! Comedian and activist Chris Coltrane presents an hour of hilarious, passionate political stand-up, guaranteed to leave you elated and eager to protest.
In Compassion Is Subversive, Coltrane asks: when did supporting libraries and playgrounds become a radical act? It seems that even simply being kind is a hard-left ideal nowadays! How did it come to this? Why is the government trying to make us hate each other? Chris intends to find out, using stand-up comedy and hardcore joy.
Along the way, he demolishes austerity, champions public services and takes tax dodgers like Starbucks to task. He exposes the right's homophobia over equal marriage. He shows how both Labour and the Tories lie and peddle hate to get votes - and he tells stories from the front-line of activism, to inspire us to fight back.
Upcoming Dates
Sorry. We have no upcoming listings for Chris Coltrane: Compassion Is Subversive!.
This comic also appears in: