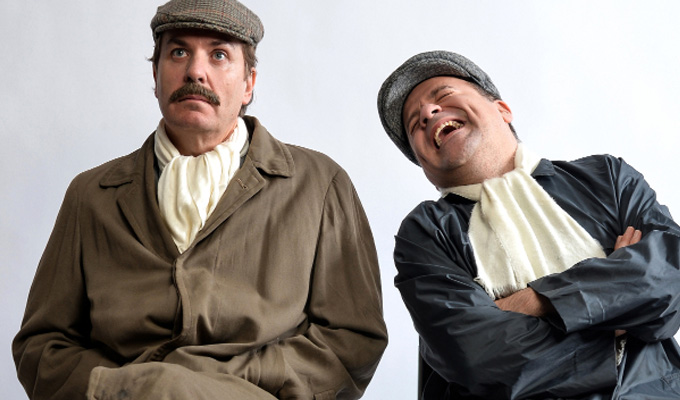 Goodbye: The (After) Life Of Cook And Moore
Show type: Edinburgh Fringe 2007
Darkly surreal comic play. It is 27 March 2002 and Dudley Moore has died. He awakes to find himself in a bar stocked with booze that never gives you a hangover. So far so good. But this bizarre bar is in Limbo and is presided over by Peter Cook - not best pleased to be kept waiting seven earth years for Dud to join him, as they have unfinished business.
The boys have just one hour to sort out their differences before they face Divine Judgement for their characters Derek & Clive.
Picture is from the 2015 production with Jonathan Hansler and Kev Orkian.
Upcoming Dates
Sorry. We have no upcoming listings for Goodbye: The (After) Life Of Cook And Moore.
Reviews
Peter Cook and Dudley Moore are in purgatory.
5/02/2015