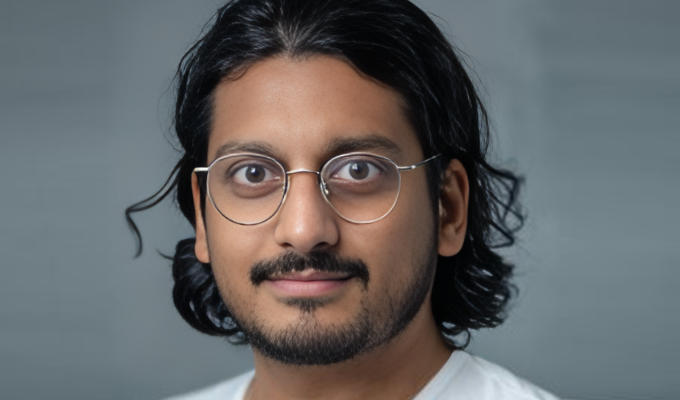 Ahir Shah: Ends
At a time when every age group seems to be nursing a beef with those who are younger, or older, who ruined everything for them or who don't know how damned lucky/selfish/entitled they are, in steps Ahir Shah with Ends, a paean to the sacrifices made by his grandparents' generation.
And what a beautiful hour of gratitude this is. At its heart is the story of his nanaji (his maternal grandfather), who in 1964 moved to the UK from India and worked his ass off until he'd saved enough money to send for his young wife and children.
It wouldn't have occurred to those who looked down upon or mistreated Shah's nanaji to consider what colonial policies lay the groundwork for him needing to leave his homeland in the first place. And as for those who felt that him coming over without his family was craven, Shah points out that it takes a certain type of coward to not know what a certain type of courage looks like.
His nanaji's family joined him in the same year in which Enoch Powell spat out his hateful Rivers of Blood speech. They'd been apart for so long his own children didn't recognise him.
Fast-forward half a century and many British Asians are reaping the benefits of their grandparents' hard work, and the value of education. Shah went to a London comp (where one teacher offered an additional class in Latin – something that feeds a vivid little recollection of inner-city life) and ended up going to Cambridge.
And he refers to the fact that Rishi Sunak's family came from Gujranwala in modern-day Pakistan, where British forces, in a precursor to the atrocities they were about to commit in Jallianwala Bagh, bombed a school to show what they were capable of. This is something Shah thinks of more than he does the fact that Sunak went to a fancy private school.
Shah also drops in a few examples of racism experienced by his family but, on the verge of marriage, acknowledges that despair is not a productive emotion, instead choosing to dwell on the fact that he wishes his nanaji had lived for long enough to see how far things have come. Imagine France or Germany electing a person with Algerian or Turkish origins to the highest office in the land, for example
The show is packed with jokes too, of course. Shah wouldn't have twice been nominated for the Edinburgh Comedy Award without being able to spin out gag after gag. But it's the message of this show that'll stay with you most. That, and the idea of Shah seeing his grandparents pissing themselves watching the first episode of Goodness Gracious Me in 1998.
Sobbing twice during a show in which a comic applauds the achievements of a Tory prime minister wasn't on my Fringe bingo card, but here we are.
Review date: 22 Aug 2023
Reviewed by: Ashley Davies
Reviewed at: Monkey Barrel Comedy Club