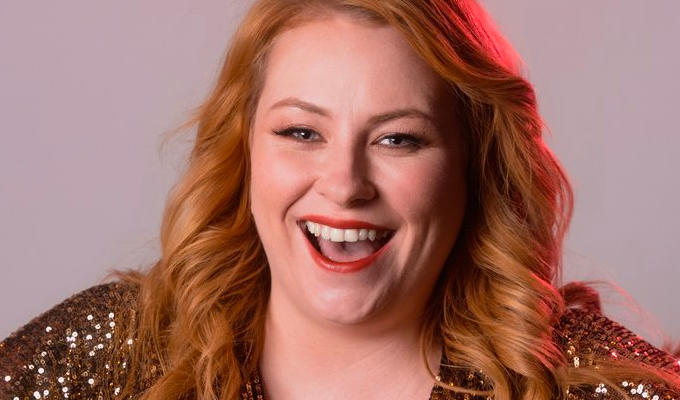 Amy Gledhill: The Girl Before The Girl You Marry
Amy Gledhill's superpower is her irrepressible giggly energy, which elevates a cracking, well-constructed story about her dates and relationships over the years to something rather divine.
Occasionally she tries to be stern or serious but can never maintain the facade for more than a moment before cracking into a wicked smile or a laugh that quickly becomes infectious.
It's a hugely warm and mischievous delivery that's a perfect match for her cheeky humour – much of it boob-based and sometimes accompanied by a cartoonish 'ahooga' that is never not funny. Her beguiling charm also primes the audience for pantomime-style reactions to every triumph or setback in her messy romantic backstory.
The vivacious comic portrays her teenage self as an outsider at best, loser at worst – but even with a strong dose of self-deprecation, the blokes in her stories come off worse. They range from the hapless (there's an hilarious story of a romantic dinner served in the bath) to the appalling, with one especially 'juicy' story teased up top and more than delivering on its promise when it all wraps up.
As the title suggests, Gledhill – also half of the equally charming Delightful Sausage double act – sees herself as a human fixer-upper, taking flawed men and improving them, ready for their next, more permanent, owner. She concedes that talking about love and romance does not make her an innovator – but she's no need to be with a bubbly presence and compelling storytelling skills such as this.
Even familiar comic territory of getting accidentally way too high on cannabis chocolate, she brings the story to life. We're with her every woozy step here, just as we are with her dating misadventures. If you're looking for a riotously funny hour, this best newcomer nominee is your perfect match.
Review date: 29 Aug 2022
Reviewed by: Steve Bennett
Reviewed at: PBH's Free Fringe @ Carnivore Edinburgh