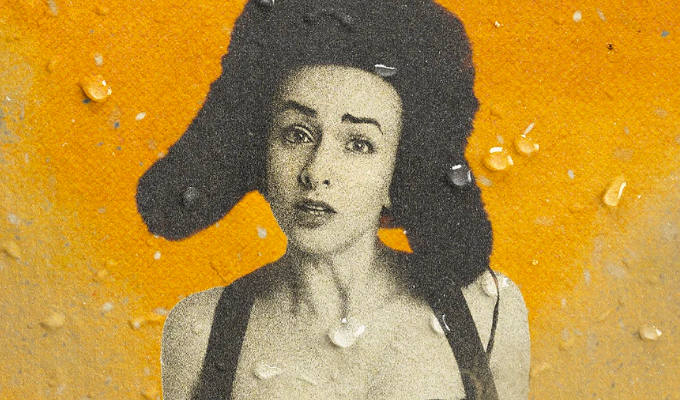 Julia Masli: Choosh!
On paper, a one-woman clown show with limited dialogue that addresses migration and the exploitation of workers in the gig economy sounds dry as dust – and more than a tad pretentious.
But Julia Masli is a performer of such charm, wit and invention that Choosh! is a delight: adorable, unaffected, funny, surprising – and flush with creative, low-fi scenes that will linger in the memory.
Taking to the stage in oversize trousers and carrying an inside-out umbrella, she fully embraces the clown stereotype from the get-go but makes it her own, too. This is her patriarchal alter-ego, migrating from East Europe to America via rail, boat and even dolphin.
When our hero arrives in the land of the hotdog, he finds himself in a strange place called 'Connecticut' – mispronounced in the most hilarious way – where he must contend with the gun-toting locals. And when that doesn't end well, Choosh! - it means bullshit, we're told - becomes the story of a young migrant woman's tough journey to survive various menial jobs until finding her place in the world via comedy and clowning. The very particular way she found her red nose will stay with you for a long time.
This story – that we assume is at least partially autobiographical, given that Masli is from Estonia – is all achieved through ingenious prop work and resourceful scene-setting, creating bullets from Maltesers and a dog from her hand. There's a scene that's almost literally sex on legs – a nod to her former show called Legs – and a surprising amount of death and mutilation for a show with such endearingly Childlike vibes.
The to-and-fro with the audience elevates things further, even when they are reticent, as tonight. Participation is gently encouraged and takes the show in unexpected directions. Masli's mischievous, playful eyes sparkle when she gets a laugh, which is often, or when an interaction surprises her. She deals gracefully with punters who don't want to play – and who want to play too much. 'Don't be weird,' she has to reprimand one man tonight, but even the telling-off is kind.
She doesn't take her own advice, and there are moments here that are winningly absurd, but with a grit of reality to give them extra impact. And they are always performed with such charm and elan.
• Julia Masli: Choosh! is on at Assembly Roxy at 9.55pm
Review date: 23 Aug 2022
Reviewed by: Steve Bennett
Reviewed at: Assembly Roxy