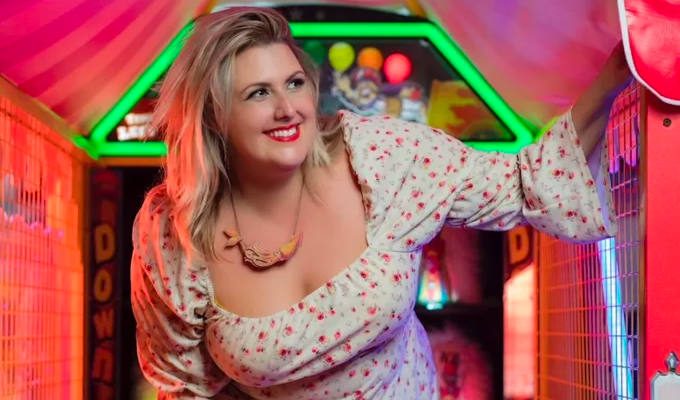 Vix Leyton: Pedestrian
It's a brave - or foolhardy - comedian who gives their show a title that could so easily be turned against them.
But while Vix Leyton's too endearing and vivacious a presence to be called 'pedestrian' – as listeners to her entertaining panel-show podcast The Comedy Arcade will attest – her debut 45-minute show doesn't make a lasting impression.
It is a series of 'what am I like?' anecdotes, presented as snapshots from a chaotic life but, most of the faux pas aren't so far out of the ordinary. When there is an episode of madness, such at the unbelievably extreme lengths she went to to bail on a date she'd gone cold on, it's rather straightforwardly told, in need of comic elaboration, exaggeration or extrapolation.
Some themes suggest themselves, such as debating whether or she is fundamentally a good or bad person, but don't ultimately amount to much. The pettiness she has inherited from her mother is an interesting angle, but the examples get bogged down in needlessly explaining the mechanics of games such as Settlers Of Catan or War Of Warcraft to very little reward.
The extended set is bookended with a story of a run-in with a bike in East London, which gives the show the name. In the heat of the moment, she said something silly that preys on her mind, but is surely forgotten by the other person. It's not a spectacularly dramatic framing device, and while great comedy can be extrapolated from the everyday, Leyton's story doesn't transcend this. Quite a few don't.
For example, she mentions a friend who took up tattooing with zero experience, just to sort of shrug 'mad, eh?' rather than suggest some example of terrible inkings that could have been inflicted.
Yet Leyton's affable, ebullient personality goes a long way, and there's relatable content that will raise a smile, especially on the tropes of being a woman in her mid-30s not ready for kids nor for succumbing to the awful blandness of 'gin o'clock' kitchenware – yet feeling too old to still be working in a hipster office.
Running short of its 45 minutes, at least in previews, this feels like it might have been a better prospect as half a shared hour, rather than an over-stretched pre-debut.
• Vix Leyton: Pedestrian is on at Just the Tonic at The Mash House at 2.40pm.
Review date: 6 Aug 2022
Reviewed by: Steve Bennett
Reviewed at: Just the Tonic at The Mash House
Recent Reviews
What do you think?