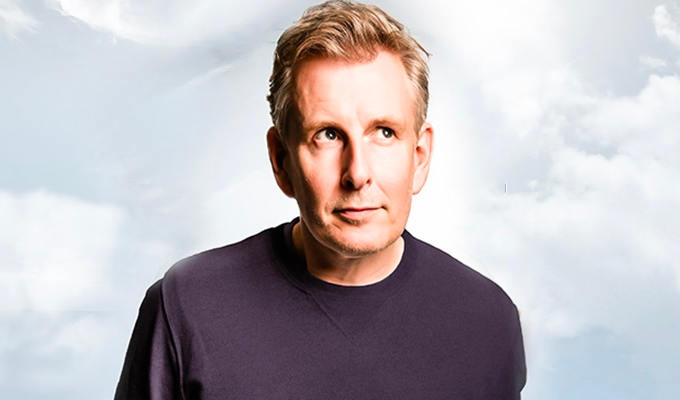 Patrick Kielty: Borderline
Patrick Kielty's first stand-up show in six years ought to be required viewing for every politician willing to risk the fragile peace in Ireland in the name of some unattainable, idealised version of Brexit.
From painful first-hand knowledge, his message is that Ulster's harmony is delicate and uneasy and should not be dismissed so casually by substandard Ministers who are driven by short-term populism – and blighted by short-term memories. He presses home how monumental an achievement it is to make peace in any circumstances, given how neither side ever gets such a settlement on anything close to their terms.
As part of the broader picture, he addresses how sectarianism is ingrained from an age when children are too young to know any better, pays a simple but affecting tribute to former Northern Ireland Secretary Mo Mowlem, and wonders if the British government has set the nation on a path to shattering the Union, from which there is no turning back.
This is reflective, grown-up comedy, illuminating and even-handed, which may come as a surprise given that Kielty's father was murdered by loyalists paramilitaries in County Down in 1998. He would be forgiven for ranting and raving to fire up the audience but instead delivers with calm professionalism, giving food for thought that will rest in the memory long after the gig has faded.
Yet Borderline is not all this good, or focussed, as Kielty strays from his topic to reflect more broadly on growing up – some of which is peculiar to his youth in a small, divided town in the 1970s, and some of which isn't. He reflects on his journey from such ordinary beginnings to Hollywood party-goer, courtesy of his wife Cat Deeley's successful American career. And there's a very memorable bit about toasters.
Some of these are solid routines – such as the linguistic barriers that mean the Black Country Deeleys and Northern Irish Kieltys are doomed never to understand each other, with both dialects rendered in an amusing soundscape of meaningless syllables.
These dependable, stand-alone routines might make for straightforward laughs, away from the complexities of the situation in the six counties which is so often far from funny. Although sometimes Kielty only has to set out a fact and the dark irony of the reality is exposed.
Presumably, though, he feels the audience needs such distractions for a little more levity but it leaves the feeling that so much is being left unsaid about the main topic in hand – particularly as he's so thoughtful when he does discuss it.
Depending on how you look at it, this week's run of Borderline at the Soho Theatre in London is either a pared-down version of a longer stand-up show that has just toured – which may have had a better balance between the lighter and more substantial material – or an extended version of a half-hour Radio 4 programme which aired last year, which had the benefit of a tighter focus on the border issue.
Even so, this cut of Borderline remains an informative and droll reminder of what might be sacrificed on the altar of Brexit.
• Patrick Kielty: Borderline is at Soho Theatre at 7pm until Saturday, with a late show at 9.45pm on Friday.
Review date: 28 Jun 2022
Reviewed by: Steve Bennett
Recent Reviews
What do you think?