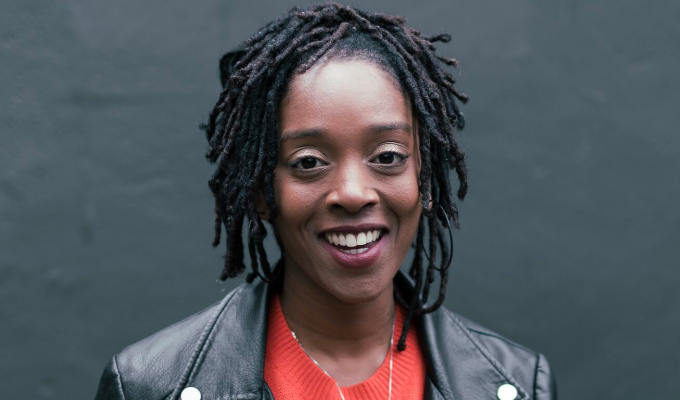 Athena Kugblenu: Shaking Her Class
Class will be a cornerstone of British comedy as long as it's also a cornerstone of British society – which is to say, forever.
It's undoubtedly an issue that's consumed Athena Kugblenu of late, with this stand-up show hot on the heels of a similar Radio 4 programme, Magnifying Class. She has plenty of thoughts on the matter, if few clear-cut conclusions, as she considers the topic more subtly than simply dividing the world into quinoa-consuming Tarquins and chip-munching Daves.
Kugblenu rates herself as middle-class. She's got a conservatory, marble worktops and likes skiing. She's the daughter of a shipping executive, worked hard to make a good life for herself (in common with so many second-generation immigrants), and coupled up even higher on the social ladder.
But is she really middle-class, though? Was the suburban London upbringing quite as bourgeois as she recalls it to be? And she's certainly assumed to be working-class often enough, especially given how perniciously race overlaps with these issues – a point which makes for the most fertile comedy territory here.
Occupying this netherland between the class binary, as so many people do, provides Kugblenu with nuance for her thoughtful take on the topic. But she's also playful with it, cheekily opining about Costa Coffee, considering what unlikely figures might really be behind the masks of anarchic heavy metal band Slipknot, or wondering if some of Nigella Lawson's more outré dishes would be acceptable if they'd been invented by the working classes.
Some stereotypes – such as the Domestic Goddess being a cypher for aspirational poshness – are unavoidable, but Kugblenu largely swerves clichés in favour of personal experience and astute observations. That ranges from stories of her highly qualified Ghanian father struggling to get an intellectually undemanding job in the UK to how the stigma now associated with privilege means every middle-class person plays down their background.
For all the well-considered points and cheeky quips, Shaking Her Class could be better structured. Kugblenu's naturally gregarious conversational style is appealing and upbeat, but comes at the expense of getting the most impact from her thought-provoking conclusions. Her train of thought jumps between rails, too, while more could be made of the narrative flips about which social stratum she fits into.
Yet this is an amusing overview of the class and racial landscape of modern Britain that's both distinctive and familiar in its outlook, and delivered with considerable charm.
• Athena Kugblenu: Shaking Her Class continues at the Soho Theatre at 9pm tonight and tomorrow.
Review date: 20 May 2022
Reviewed by: Steve Bennett
Recent Reviews
What do you think?