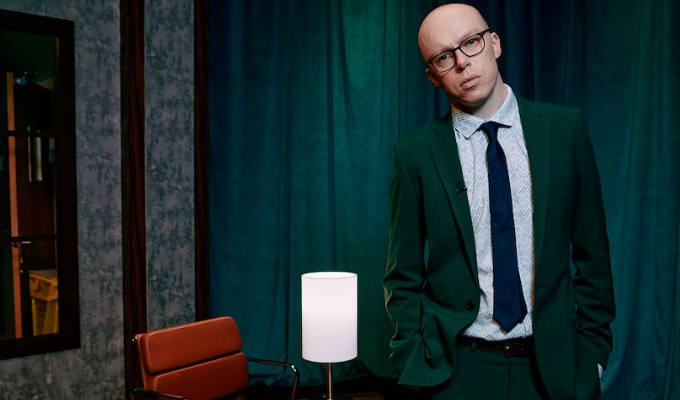 Channel 4 Comedy Blaps 2022
There's a rich seam of authenticity running through many of the latest batch of Comedy Blaps, the biggest bunch ever released by Channel 4 at one time.
Those pitched as sitcom pilots have a strong sense of place and identity different from those usually seen on TV – a fact that has special significance given the government's determination to sell off the broadcaster to the private sector.
But there is room for absurdity, too, both in a sketch show from Ghosts star Kiell Smith-Bynoe, and writ even larger in a bold and ambitious show from Edinburgh Comedy Award winner Jordan Brookes.
So here's Chortle's critical guide to the six new Blaps.
Billi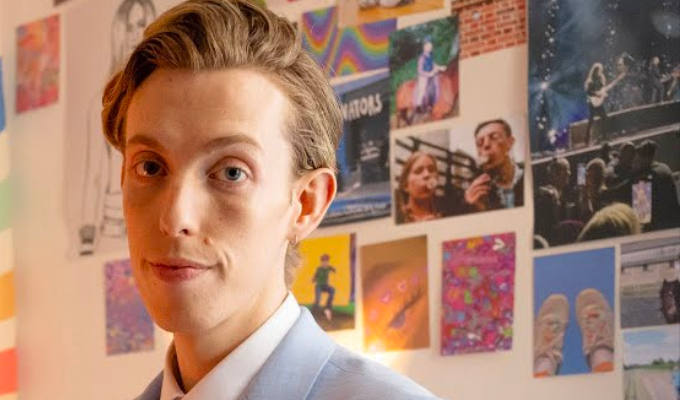 Official description: The brave and gritty story of Billi, a 25-year-old bratty egomaniac who wants a half-head of highlights. Written by and starring Harry Trevaldwyn. 11mins
Our verdict: This is very much a comedy for the selfie generation. Not only is the whole episode shot from a camera pointed directed at Billi's face, showing only his side of the conversation – which may be constricting if this were to go to series – but our anti-hero is entirely self-absorbed.
Trevaldwyn – currently a stand-out as Ollie in Amazon's Ten Percent, the English remake Call My Agent - has created a witheringly accurate study of an intense, full-on personality, perpetually sitting in judgment of others despite having little going on in his life other than 'looking weirdly amazing in powder blue'. He cannot stand not to be the centre of attention – which proves to be a challenge given he's a wedding guest here.
While this is primarily about parodying a character, the very fast-moving script is witty and nimble as it skips from one biting comment to the next.





Disability Benefits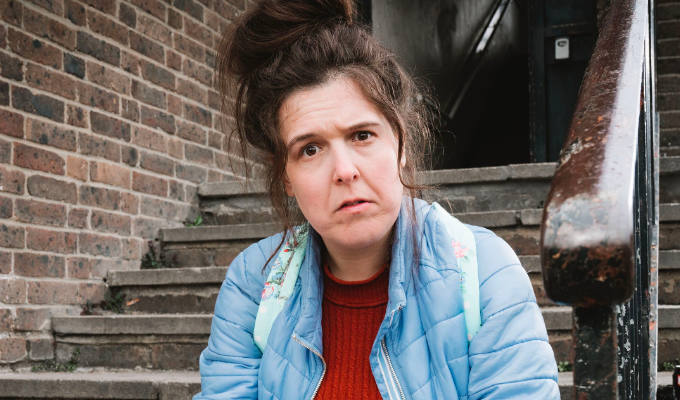 Official description: Rosie's not your usual drugs peddler - she's sharp, funny and is constantly written off because of her cerebral palsy. What better disguise for criminal activity could there be? 13mins
Our verdict: Could this be a British Breaking Bad? Certainly, Rosie Jones and Peter Fellows' script leans into that possibility, suggesting Walter White's biggest mistake was not using his son Walter Jr to courier his drugs, given his disability would not arouse suspicion.
Here, Jones, playing a character also called Rosie, gets drawn into that world when she's offered the chance to earn a quick £50 when her benefits are cut. 'You're perfect,' dealer Mikey (Will Brown) tells her. 'You're a lonely, boring single woman rapidly hurtling towards middle-age you're invisible.'
Though this grimily-shot short has an unmistakable air of squalor, the underplayed lines are often funny – Jones's cerebral palsy ascribed to 'complications down the exit slide' at birth, for example. And the story is underpinned with a tart political edge, exemplified by the awfulness of the benefits assessment interview conducted by the uncaring Janine (Angela Griffin). Disability Benefits feels like a series in waiting.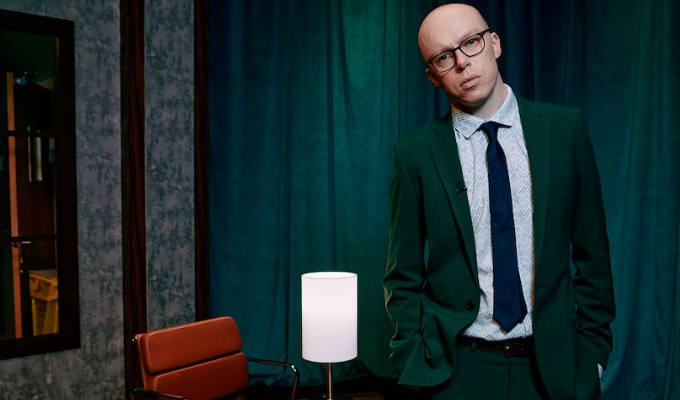 Official description: Jordan Brookes presents a nightmarish chat show, live from his own coma. Surreal Comedy Blap with Jordan Brookes, Sunil Patel and Debbie McGee. 15 mins
Our verdict: This ambitious high-concept show successfully walks a tightrope between oddly disconcerting and surreally funny. Imagine a chat show directed by David Lynch and you'll have some sense of the disorientating weirdness of this concept.
The talk show is all taking place in the mind of Brookes as he lies in a coma on a hospital bed, as fragments of his memories congeal into this twisted version of reality. His friend – or is it his enemy? – Sunil Patel becomes his sidekick, and guests include Mrs Gilmore (Amy Gledhill), a teacher he once pranked and Debbie McGee, for some reason. Oh, and a nightmarishly odd incarnation of a childhood stuffed toy that's absolutely hilarious and will sear itself into the views' own memories.
Brookes dials down his big on-stage physical comedy for the screen, creating a compellingly watchable character, trapped in his own mind and giving an unsettling undercurrent to the showbiz desperation he's parodying.
This one premise couldn't sustain a series, but as a standalone short, it certainly underlines Brookes' reputation as a singular comedy talent making bold and distinctive work.





Red Flag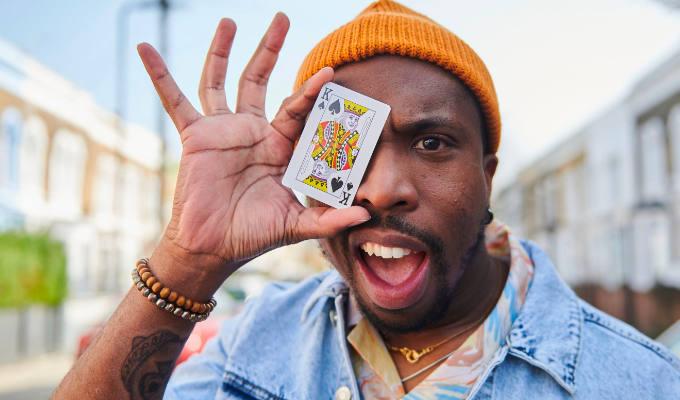 Official description: Fast-paced and ridiculous sketch show that reflects the modern world we live in - but not quite in the way you'd imagine. Comedy Blap created by and starring Kiell Smith-Bynoe. 15mis
Our verdict: It's not actually that fast-paced, as the skits here are given space to set out their stall – in fact, the opening scene is almost languid in setting up the premise of an unlikely birthday wish, when perhaps a quicker hit would draw viewers in. The 'red flags' of the title pop up in between sketches in a way that older viewers might recall Three Of A Kind doing with fake Ceefax pages back in the day.
There's an offbeat vibe to most scenes and a commitment to pushing the joke through to the point where the very persistence becomes funny. Examples include the street magician's desperation, the odd encounter outside a coffee shop or – in the best sketch of the lot – a dating couple trying to level off their restaurant table.
There are a couple of less successful scenes, such as the desperate actors in a murder-mystery party. But this is a good showcase for Smith-Bynoe and the talented writers and performers he's assembled around him, including Kemah Bob, Ben Ashenden, Emily Lloyd-Saini and Emma Sidi on screen and Sam Campbell, Adam Hess and Stevie Martin off it.





Unfair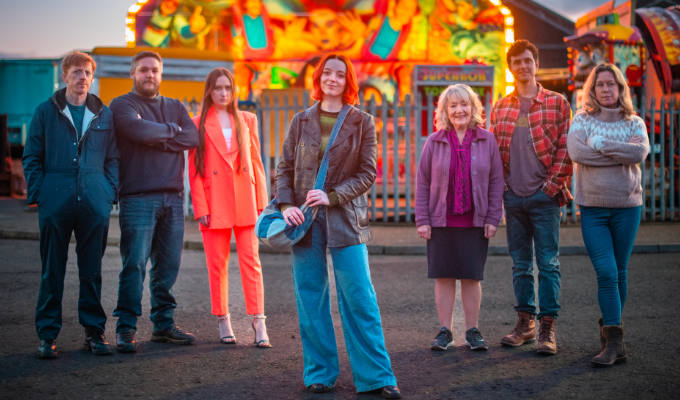 Official description: Clueless student Sorcha leaves her leafy home for a new life on a showman's yard with her boyfriend. She's desperate to fit in, but doesn't realise she's in for a rollercoaster ride. 14mins
Our verdict: What would it really be like to run away with the circus – or rather the funfair – is the question posed in this Blap. In the opening scene, which makes knowing use of a celebrity cameo, Sorcha (Kat Ronney, a clear talent) is a seething mass of frustrated teenage anger, butting heads with her mother.
Wisely, this spiky energy subsides as she shacks up with her boyfriend, who runs the waltzers at the fairground. The show feels slightly unsettled and off-kilter as she moves into the community, but that only reflects her sense of feeling out of place in this alien world.
But, actually, Unfair dodges the usual fish-out-of water clichés. Bright-eyed Sorcha remains engagingly optimistic about her new life, even while some of her new neighbours act strangely towards her. Yet the depiction of life in the fairground yard feels sympathetic and authentic – no surprise as it's based on writer Emma Lennox's first-hand experiences. One gag built on the lack of privacy in a community where everyone knows your business is particularly strong.
This feels like a setting ripe for a sitcom, with larger-than-life characters always in a peculiar situation by very dint of their jobs and lifestyle, away from mainstream society, and Sorcha's situation is intriguing enough to keep you watching.





William of Orangedale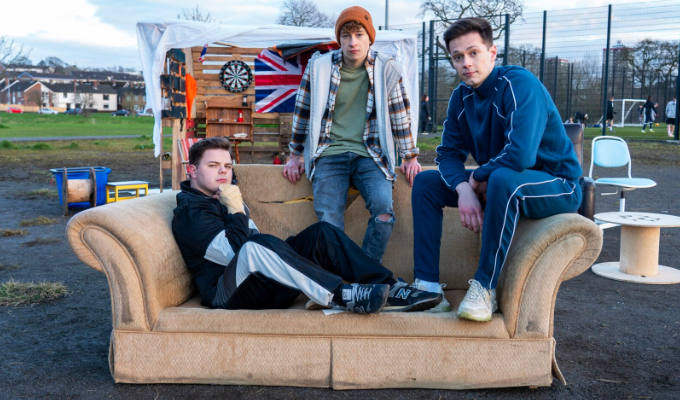 Official description: Comedy Blap starring William Thompson. A Belfast teen growing up on a working-class estate navigates life with cerebral palsy alongside the teenage pitfalls of love, idiot mates and strict parents. 13mins
Our verdict: Set in the 'sweaty-arse crack of East Belfast' there's something universal about these 'boys being boys' mucking about on their estate, getting into scrapes, calling each other paedos, and acting awkwardly in front of girls.
However, that means William of Orangedale feels a little too over-familiar, when there are many programmes with similarly laddish premises. It's especially close to The Young Offenders, set south of the border in Cork.
There are points of difference. This show has a strong sense of place, and its lead character has cerebral palsy – a fact that, admirably, is not the crux of the story, but something William can sometimes exploit to get out of trouble. It's an amusing pilot, but probably not distinctive enough.





Review date: 9 May 2022
Reviewed by: Steve Bennett
Recent Reviews
What do you think?