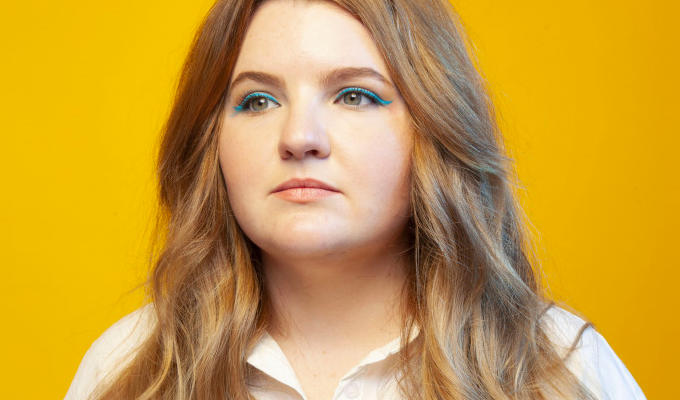 Danielle Walker: Nostalgia
After a couple of years in which we've barely been able to see our families, here is Danielle Walker's celebration of hers. And what an incredible assortment of oddballs they are: two of her close relatives have smelled a Bigfoot – and that fact doesn't stand out as being significantly weirder than anything else we learn.
Yet the comedian thought this world of conspiracy theories, death fixations and old men literally digging their own graves was all perfectly normal until she left rural North Queensland and encountered the wilder world. Then she realised 'me and my family struggle with common sense sometimes'.
Although her relatives are the butt of the jokes, it comes from a place of the deepest affection. Returning to the family home brings her joy – as well as bags of material – and she displays various items of memorabilia on the shelves of a set representing her childhood home. Pride of place goes to a massive, and staggeringly expensive, singing Billy Bass.
Walker lives in the city now – a Billy Bass out of water – but has maintained much of her peculiar unworldliness, with a winning, contradictory mix of fragility and resilience. She's certainly in command of her audience, drawn in by her authentically odd stories. This is proudly unrelatable comedy, yet it barely feels like a show, so casual and unaffected is her performance.
Had sitcom writers devised the eccentric cast of characters we meet, it would be dismissed as too unbelievable. Perhaps that's why Walker has brought the home videos, including campfire chats with her beloved grandfather. For without such evidence, we might not believe her outlandish tales of encountering creatures even weirder than those Bigfoots: her family.
And yes, maybe that plural should be 'Bigfeet'…
• Danielle Walker: Nostalgia is on at Comedy Republic at 8.20pm until April 23 and 7.20pm on April 24.
Review date: 21 Apr 2022
Reviewed by: Steve Bennett
Reviewed at: Melbourne International Comedy Festival
Recent Reviews
What do you think?