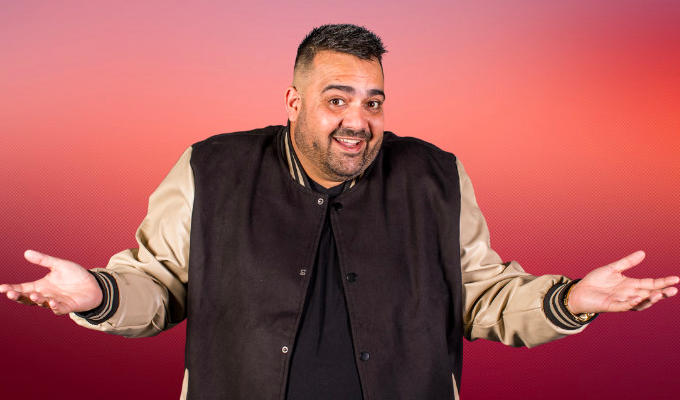 Dane Simpson: Didgeridoozy
Most comedians don't have 'education' high on the list of aims for their festival shows. But Dane Simpson is just as eager to share facts about the history, significance and culture of the didgeridoo as he is to regale his audiences with his arsenal of cheerfully entertaining anecdotes.
When it comes to the latter, he underlines his growing reputation as a masterful storyteller and infectiously upbeat presence. He's giddily happy to be performing - especially after lockdown – and the feeling is contagious.
He yarns, to borrow a modern Aboriginal turn of phrase, about playing an elaborate practical joke on his old, casually racist, dick of a boss; about heading into the grubbiest nightclub in Melbourne for a night out in his youth; and about hosting trivial nights in his Wagga Wagga hometown.
There are also vividly-told stories about his father's idiocy that put the fundamental notion of the wisdom of elders at serious risk. The comedian has clearly inherited plenty of dad's cheekiness and this show is defined by his big, generous laugh at the anecdotes he so engagingly shares.
The gear-change from stand-up to stories about the didgeridoo (or 'yidaki' to use one of the more common Indigenous words for it) can be abrupt, as there's often minimal attempt to weave the two sides of the show together. But his lessons in how the instrument is created and personalised, and his retelling of the legends that explain why it's often considered taboo for women to play it, are never less than fascinating.
He also treats us to several numbers, and even gets us learning a traditional dance. But the rhythms and lively humour of his anecdotes are just as buoyant, effortlessly spreading good cheer around the room.
• Dane Simpson: Didgeridoozy is on at Trades Hall at 7.30pm on April 21 to 23, and 6.30pm on April 24.
Review date: 20 Apr 2022
Reviewed by: Steve Bennett
Reviewed at: Melbourne International Comedy Festival