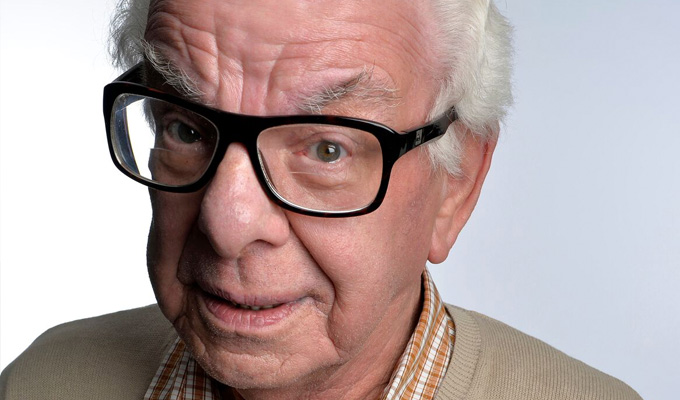 Now, Where Were We? with Barry Cryer and Bob Cryer
They went to a lot of trouble acquiring books and artefacts to create the Museum Of Comedy in London. It would have been so much simpler just to install Barry Cryer in the corner of the bar and let him regale anyone who bought him a pint with tales of all the comedy greats he's worked with. And he's worked with them all.
The second-best thing to that scenario is this new podcast, quietly released over Christmas, which is rich with witty anecdotes Cryer has collected over decades in showbusiness.
Many of them will be well known by aficionados of comedy nostalgia, but few tell them as a well as 86-year-old Cryer. And those who can have been invited on as guests: Stephen Fry, Danny Baker and Miriam Margoyles so far, with Joe Brown, Gyles Brandreth, Sanjeev Bhaskar and Rebecca Front yet to come.
Barry's son Bob, the driving force behind the podcast, sometimes pops in to prompt the conversation, but mainly his contribution is to set up the right atmosphere, redolent of two old mates sitting in a pub. He achieved this by the cunning ruse of, erm, putting two mates together in a pub.
What's obvious is the delight both Cryer and his showbiz pals have in sharing both first-hand stories and the theatrical tales that have been passed down from dressing room to dressing room down the ages. Some names will be familiar – Ken Dodd, Groucho Marx, John Gielgud Morecambe and Wise, Kenny Everett – others drawn from more obscure corners of music hall and variety, immortalised by their anecdotes more than their work. Nonetheless, jokes about name-dropping abound.
With Baker's episodes, especially, you may be reaching for YouTube to witness for yourselves the odd and unlikely moments he mentions – yes, Rod Hull and Emu did share the Johnny Carson sofa with Richard Pryor. And you'll probably come away with a brilliant viewing list, too.
Though this podcast is rooted in the past, Cryer has never been among the older generation who spend their time moaning that comedy did not get stuck in aspic back when they were at their peak. Instead he celebrates the best of the art in all its forms and generations - any days can be the 'good old days'.
Podcasts featuring comedians talking to other comedians are ten a penny, but Cryer's spent a lifetime honing these stories, and to hear him repeat them is a delight.
• Now, Where Were We? with Barry Cryer and Bob Cryer has been released across all the usual platforms thought the Acast network. Listen here.
Review date: 13 Jan 2022
Reviewed by: Steve Bennett
Recent Reviews
What do you think?