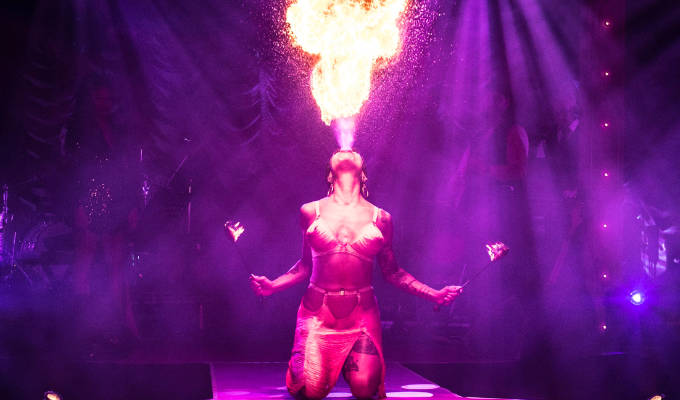 La Clique returns to Leicester Square
Seventeen years after first wowing the Edinburgh Fringe, La Clique returns to Leicester Square to reassert its dominance as the most successful, seductive and spellbinding collection of alternative cabaret and burlesque acts around.
The 2021 edition features as much sultry humour among the chiselled physiques and twirling nipple tassels as ever there was, possibly more. Much of this is down to the flirtatious yet aloof host, Bernie Dieter, whose commanding demeanour is rooted in the finest Weimar traditions, right down to the Sally Bowles bob.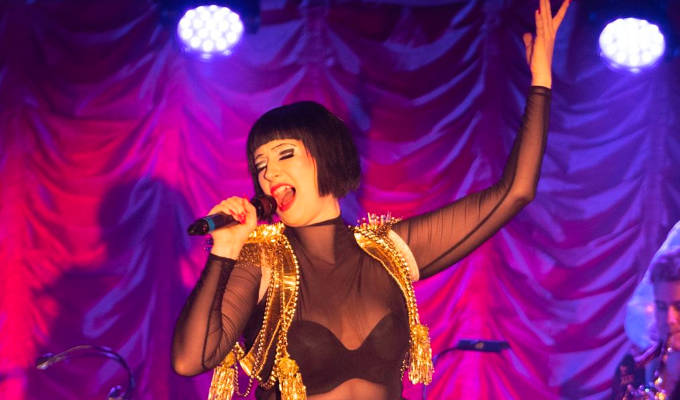 She even makes Covid sexy – and the obligatory 'practice round of applause' warm-up becomes impossibly filthy in her hands. More crucially, she has an awesome singing voice, packing power into the emotionally charged numbers.
Sticking with the comic, burlesque star J'aiMime adds brilliant and unique absurdity to her act, courtesy of a giant latex sphere; while there's always a gleeful smile on Incredible Hula Boy Craig Reid's cheekily cherubic features, whether performing the impressive act which provides his stage name to a yodel soundtrack, or a charming quick-change routine with acrobat Mirko Köckenberger.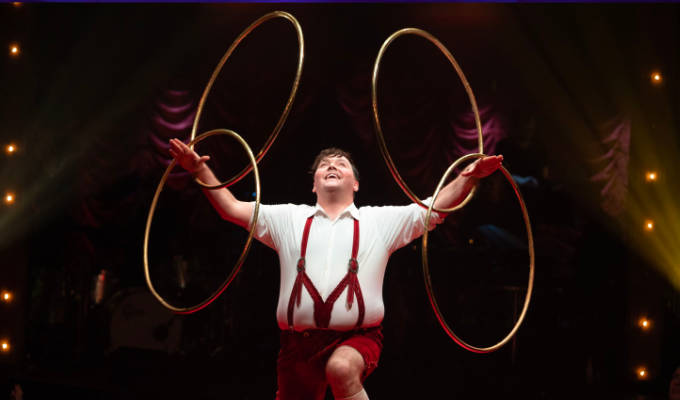 Further impressive feats come from the likes of The Skating Willers, returning for an insanely dangerous gyroscopic display just inches from the audience's heads. Pierre Poissonnet and Stephanie Rijkens are the third generation of this daredevil act – and you'd hesitate to ask what happened to the last two.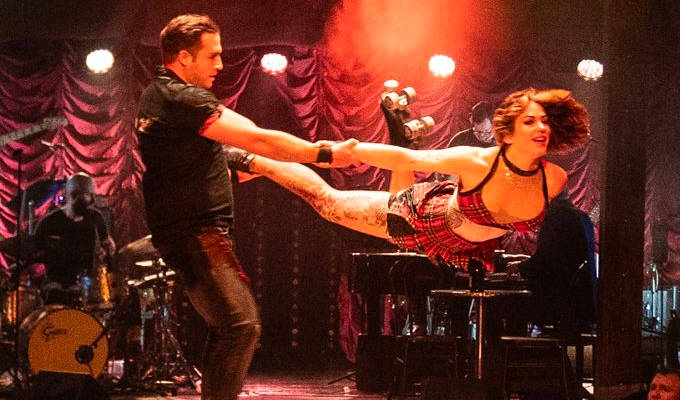 Sensuous showmanship is the vibe throughout, as epitomised by Heather Holliday, the sword-swallower and fearless fire-eater you have to watch through your fingers… but there's no question you have to watch. Then there are the sinewy aerial routines from Hugo Desmarais and LJ Marles, the last one in an entirely impractical pair of stripper heels.
A tight five-piece band under the direction of Dannie Bourn provides a musical thread to link the smorgasbord of talent, with sax player Leo P an absolute force of nature, as demonstrated in a barnstorming tour-de-force solo performance.
This parade of entertaining and impressive feats are all performed in a style of decadent, glamour, maintaining Le Clique as a cult gem, sticking true to its underground roots, despite its home amid the tatty festive baubles of Leicester Square.
• La Clique is on at the Leicester Square Spiegeltent at 7.30pm Tuesday to Thursday, 7pm and 9.45pm on Friday and Saturday, and 5pm Sunday until January 8. Click for tickets.
Review date: 30 Nov 2021
Reviewed by: Steve Bennett
Recent Reviews
What do you think?